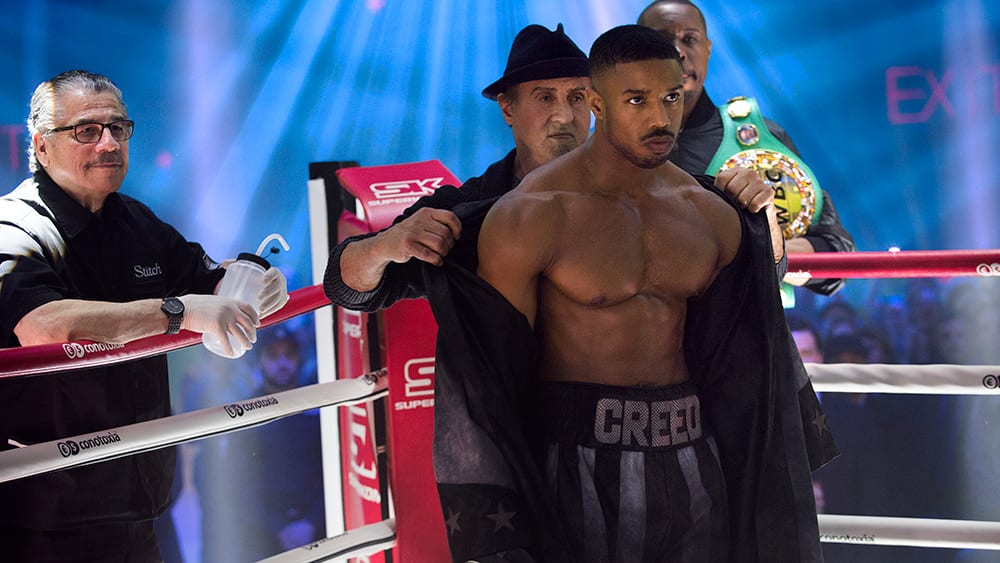 Rocky Balboa once opined that, 'it ain't how hard you can hit, it's about how hard you can get hit and keep moving forward'.
These words can be applied not just to the boxing ring, or the mixed martial arts cage, but also to the all-encompassing approach needed to get into fight shape — as noted by actor Michael B. Jordan, the actor tasked with playing Adonis Creed in the two 'Creed' movies to date. In fact, such was Jordan's dedication to the role both in terms of his physical preparation and his boxing training that it was stated by some of his trainers that the actor could have transitioned into the actual, legit boxing world.
So how did he get in fight shape? Jordan teamed up with celebrity trainer Corey Calliet who put him through his paces to transition him from the shape he was in playing Killmonger in 'Black Panther' to the light heavyweight frame we saw in 'Creed II'.
"We time our projects, so we used Killmonger to get ready for 'Creed II'," Calliet said to Men's Health. "I bulked him up on Killmonger, and then used that bulk to shred him down for 'Creed II'."
Calliet says that Jordan got his weight down to around 190-pounds but still retained the powerful look that he has established in the first movie, as well as massive box office success that was 'Black Panther'. "My goal with [Jordan] is to always look better than the last time he was on [screen]," Calliet said. "We always go until we can't go anymore."
This philosophy translated to 'Creed II' as boxing training. Lots and lots of boxing training. Calliet put Jordan through a series of exercises designed to improve his boxing for the silver screen, focusing on his hands with heavy bags and mitt sessions. Jordan also underwent plyometrics and, according to Calliet, worked exclusively on his "pretty muscles" in the gym, or those which look best on a cinema screen.
View this post on Instagram
"We knew how to box already, we knew how that felt," Calliet explained, adding that his goal was for the audience in to be able to notice Jordan's physique develop as the film progresses as he gets ready for his showdown with Viktor Drago. "This was about actually getting him to look better than the last time."
And how can we apply this strategy to our own training? Calliet had a fairly simple circuit for Jordan to complete after a course of pad work and heavy bag training designed to maintain strength, but also to achieve the type of sculpted figure ideal for a summer blockbuster.
Post-ring Circuit 
Jumprope – 3 minutes
Kettlebell swings – 8 reps
Dumbell goblet squat 8 reps
Pushups – 15 reps
Situps – 15 reps
The above counts for one circuit. You need to do it four times.
Comments
comments