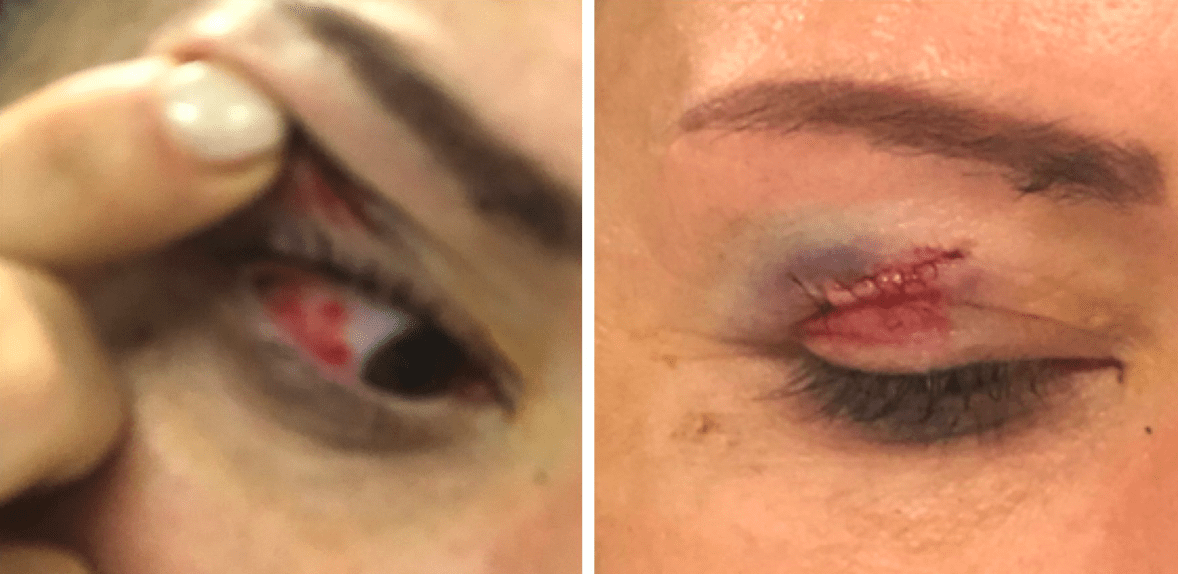 Cat Zingano has thanked fans for their concern after the eye injury which forced a loss in her featherweight debut against Megan Anderson at last weekend's UFC 232 in Inglewood, California.
An Anderson left high kick one minute into the bout caused the issue, with the toe (and toenail) scraping directly across Zingano's exposed eyeball and causing her immediate and obvious discomfort. The fight was stopped moments later and the victory awarded to Anderson, as the rules regarding a toe to the eye do not mirror those of the finger to the eye which would have caused a disqualification or a no-contents depending on the referee Marc Goddard's judgment of intent.
After receiving medical treatment, Zingano provided an update on the injury on social media in which she said that she feared the eyeball was ruptured but that she has been advised that she will suffer no long-term injury.
"‪I was worried my eye was ruptured," she wrote. "They say I'll be ok tonight. Thanks to everyone for your concern. What are your thoughts on a finger digit poke vs a toe digit poke being ruled a tko?"
Despite Zingano's query as to the legality of 'toe poke', former referee and now Bellator analyst John McCarthy agreed that Goddard's decision was the correct one.
Feel so bad for @CatZingano , but that was the absolutely right call by @marcgoddard_uk Cat was kicked with a legal kick, it was a toe that caught her in the eye, but it was not illegal and is not the same as being poked with a finger

— Big John McCarthy (@JohnMcCarthyMMA) December 30, 2018
As noted on the broadcast, veteran MMA trainer Mike Winkeljohn lost an eye in similar circumstances while holding pads for one of his fighters.
Comments
comments