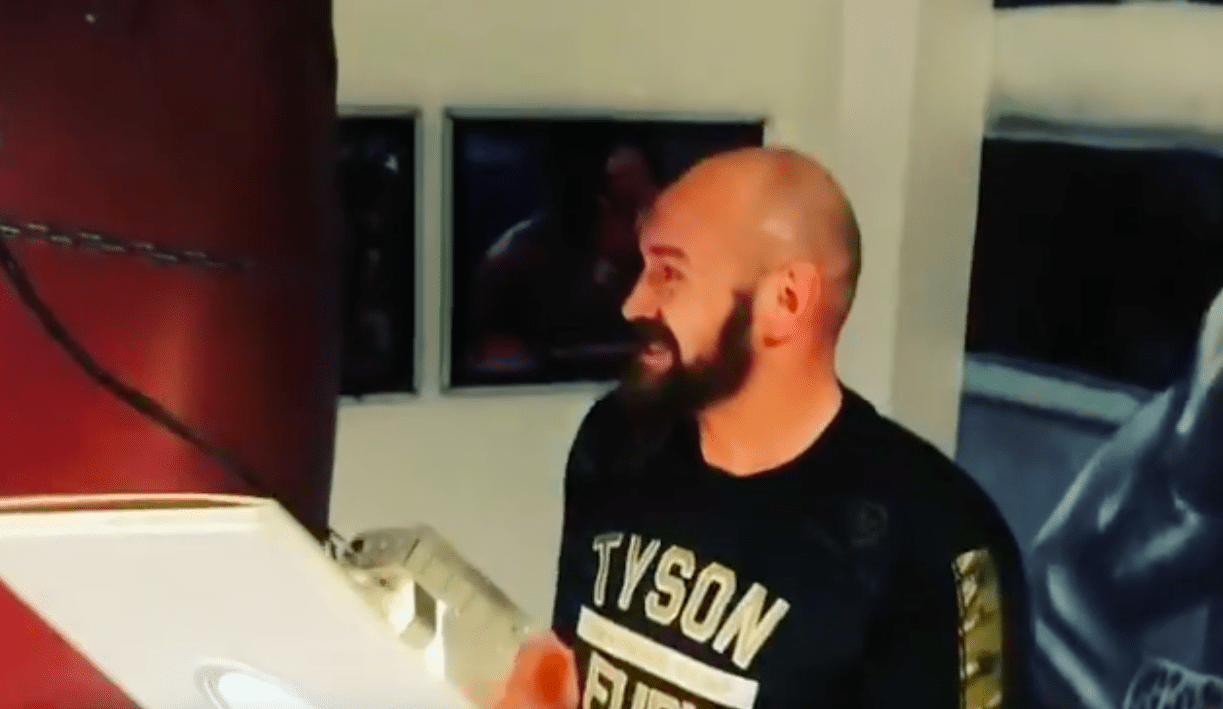 If there was any doubt as to Tyson Fury's punching power after he became the first man to defeat Deontay Wilder earlier this year, then the below video should put those to bed.
Fury is scheduled to face undefeated German fighter Agit Kabayel sometime in early 2021 after an initial December date was cancelled after discussions became deadlocked for a third fight with Wilder for a variety of reasons. 'The Gypsy King' is poised for a big 2021, with fights with Kabayel, Wilder and Anthony Joshua mooted — and judging by the evidence of Fury in the training room, his preparations seems to be going well.
View this post on Instagram
In footage posted on Tuesday evening, Fury is show hitting the heavy bag at the famed Kronk Gym in Detroit, Michigan when one of his thunderous shots caused the bag to damage the ceiling above him and send a light fixture plummeting towards the WBC heavyweight champions head.
Fury's famous head movement certainly came in handy as the agile 6ft 9in fighter successfully dodged the freefalling light.
"That could have come down and hurt me, you f*cking idiot!" Fury is heard saying in the footage, before he attempts to place the light back where it came from, only for it to come down towards him once again.
"That's the way we finish a camp — in style!" one of Fury's training partners exclaims.
Comments
comments