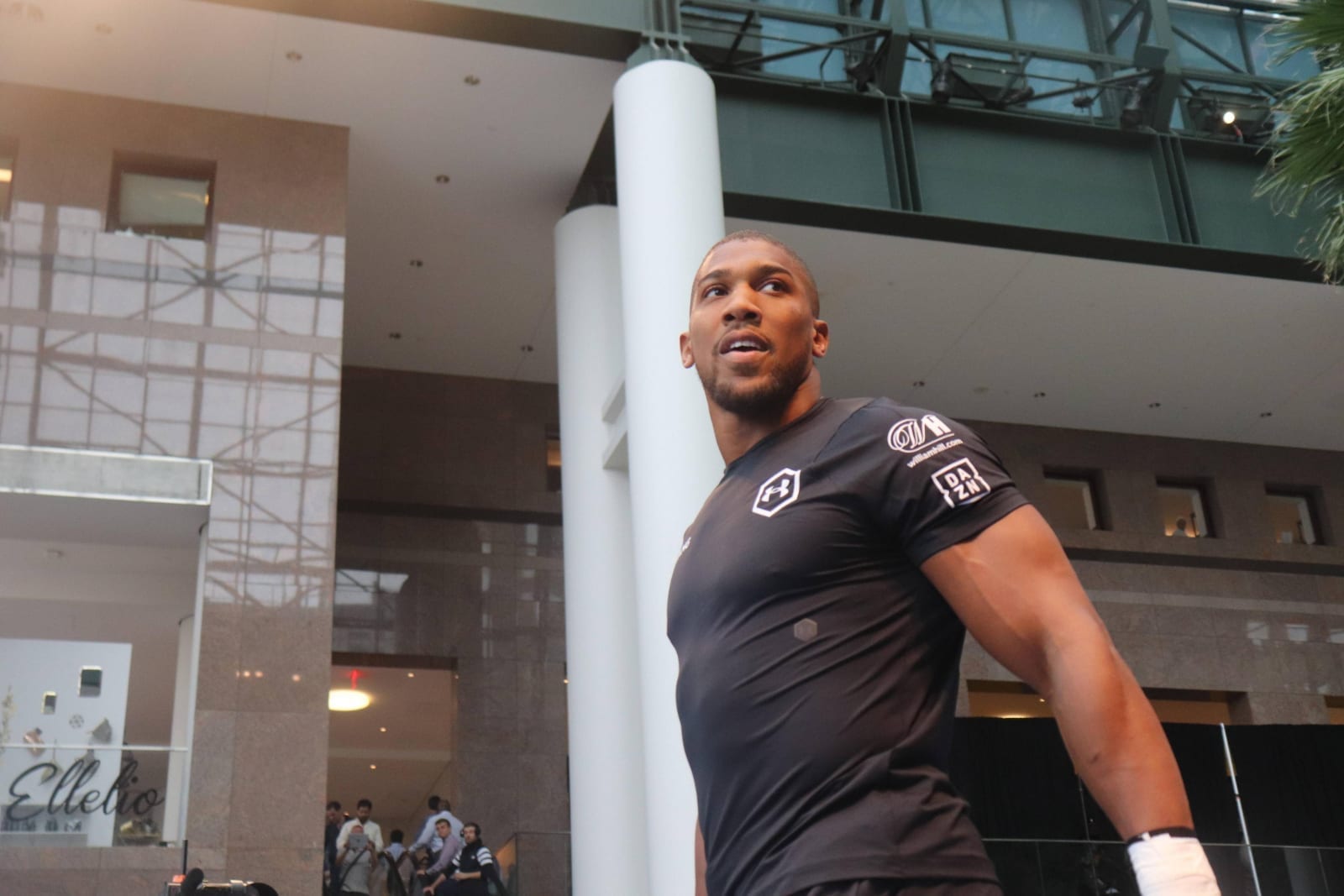 Anthony Joshua says he's willing to help Tyson Fury train for his upcoming rematch with Deontay Wilder — because he believes a Fury win opens the door to bigger contests.
Joshua has long been linked with Wilder (and indeed Fury), but a fight to unify all the heavyweight titles is yet to take place. While the boxing champion, who recently reclaimed his world titles from Andy Ruiz, has often been accused of being too politically correct in terms of his media output, it seems Joshua is making no bones about showing his bias any longer.
"Honestly, I think [Fury] might beat Deontay Wilder next time they're out. That's just my opinion," Joshua said, speaking on Sky Sports News. "I think Tyson Fury would fight me quicker than Wilder would. If that's the case, I want Fury to win, because I just want to fight. To have that fight here on British soil? Man, can you imagine that?
"Fury, if you need me for sparring, we're going to fight one day. I've sparred Tyson Fury when we were kids anyway. I would go out to America and spar Tyson Fury and get him ready for this Wilder fight."
It didn't take Fury long to say yes.
"When I beat Wilder, I will fight you AJ, no problem," the 'Gypsy King' said in a video posted on his Instagram.
"I would love to have you in camp, really really love to have in camp work out for this fight and give Deontay Wilder a proper beating. I hope you mean it, because I'd love to have you in training camp with me."
Comments
comments