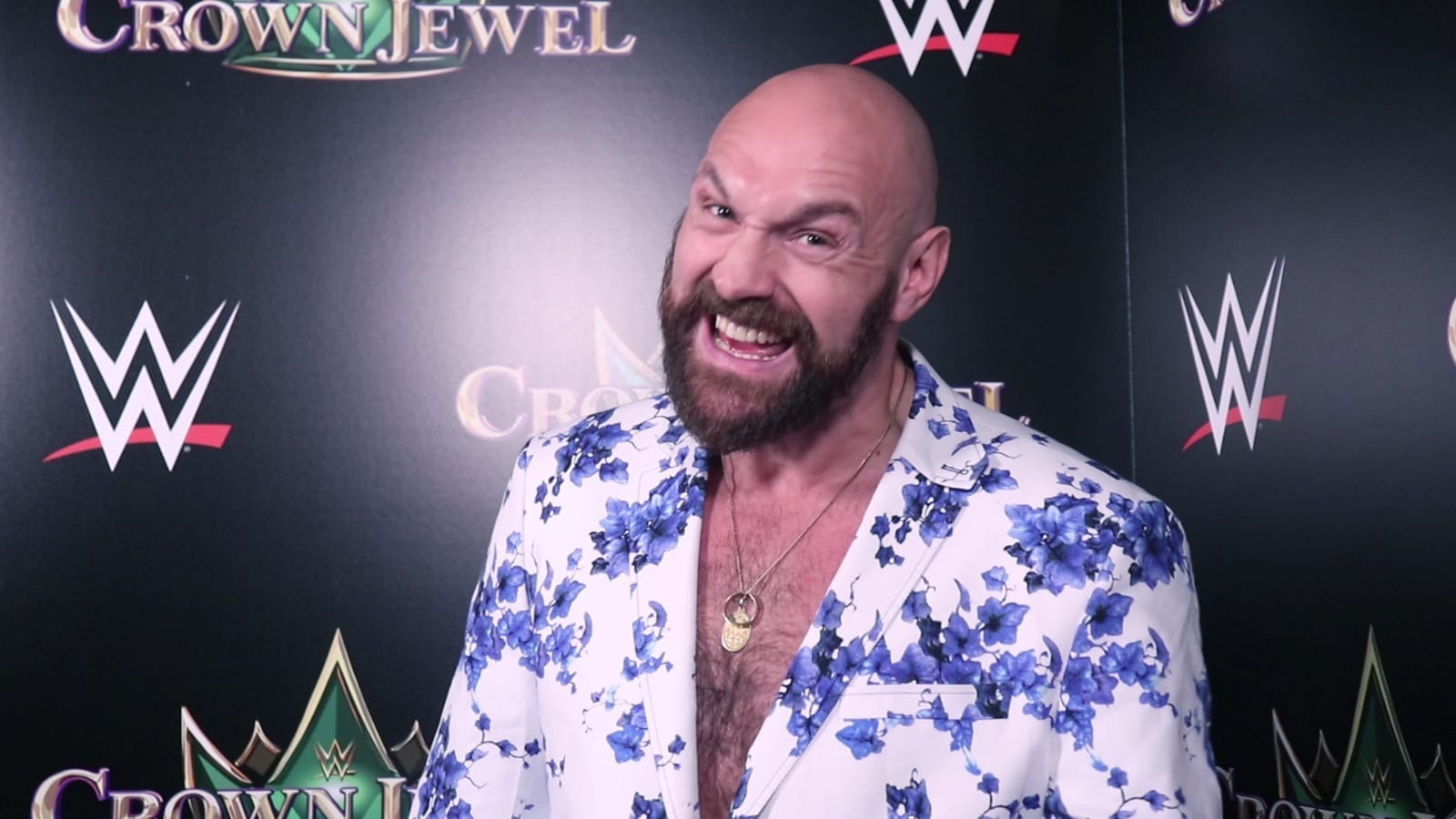 Tyson Fury refuses to be drawn on his boxing future past his next venture — a date with professional wrestling company WWE.
Fury is set to have a match with WWE heavyweight Braun Strowman at their annual Saudi Arabia event, this year taking place on October 31. While Fury is clearly relishing the chance of getting involved in something out of the ordinary, the move has understandably raised some questions about the safety involved.
In Fury's last boxing bout, he suffered a huge gash over his eye, which required some 47 stitches. The fear of his getting involved in the wrestling ring is that, one wrong move, and the cut could be re-opened, perhaps scuppering any chance of meeting Deontay Wilder for a megabucks rematch in February as is currently planned.
Ask Fury about it, however, and he shrugs off all concerns.
"The cut's fantastic," Fury said. "My manager's worried, my promoter's worried, my trainer's worried, my family are worried. Everybody's worried about this cut. But I'm a fighting man, it's what I've been born and bred to do. What difference does it make if I've got a cut? There's going to be blood, snot and tears all over the ring in every fight we do. When a fight happens, there's always a risk of cuts, injuries, damage. Whatever. I'm willing to take that risk."
While Fury is likely being handsomely paid for his WWE excursion, he was quick to note that he'd been a wrestling fan ever since he was a young man, and his own children follow in that passion as well. That makes this match with Strowman as much for his family as it is for him.
"This is a new chapter, a new Tyson Fury, a new chapter in my life," Fury said. "Not only am I making myself happy for doing something I wanted to do for a long time and that I'm a fan of, this is making my kids happy. They're massive WWE fans. Massive Braun Strowman fans. Massive Brock Lesnar fans. If you ask my 8 year old son who can win in a fight out of dad and Braun Strowman or dad and Brock Lesnar.. Dad gets killed every single answer."
Comments
comments