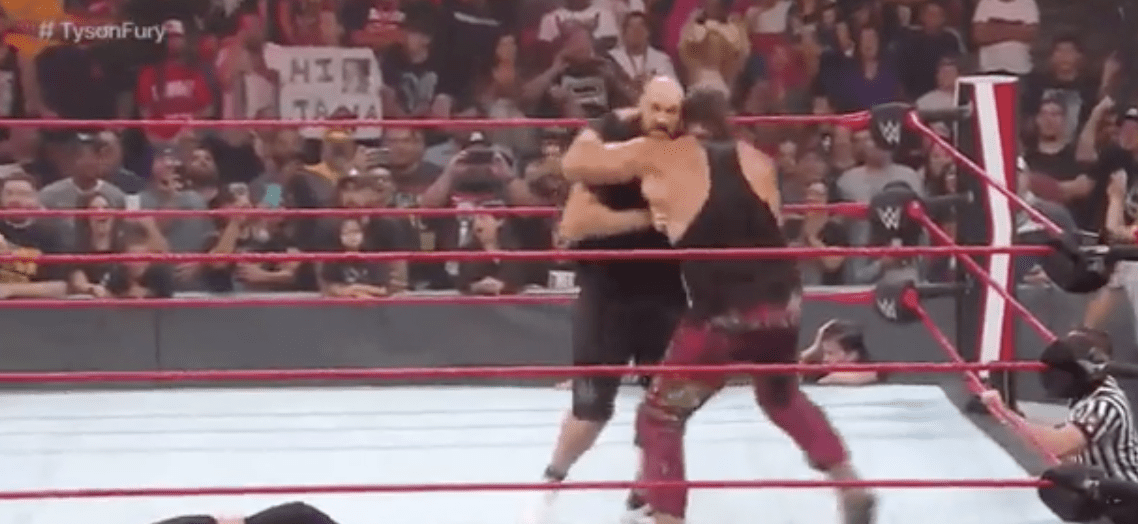 It looks like we're going to see Tyson Fury in a wrestling ring.
Tonight on WWE Raw, Tyson Fury kicked off his program with Braun Strowman by entering the ring and engaging in a back and forth segment that saw the pair turn physical. The two brawled for a moment before security and other wrestlers separated the action.
It's been reported that Fury will meet Strowman in some sort of match at the upcoming WWE event in Saudi Arabia, which could also feature former UFC champion Cain Velasquez. For the past couple of years, WWE have been in a controversial business deal with the country that sees them host an event in Saudi Arabia once a year. It's believed to be one of their highest annual earners.
The program is likely to give Fury more exposure in the United States as he gets ready to rematch Deontay Wilder, who faces Luis Ortiz later this year.
Check out the segment below:
–
Comments
comments