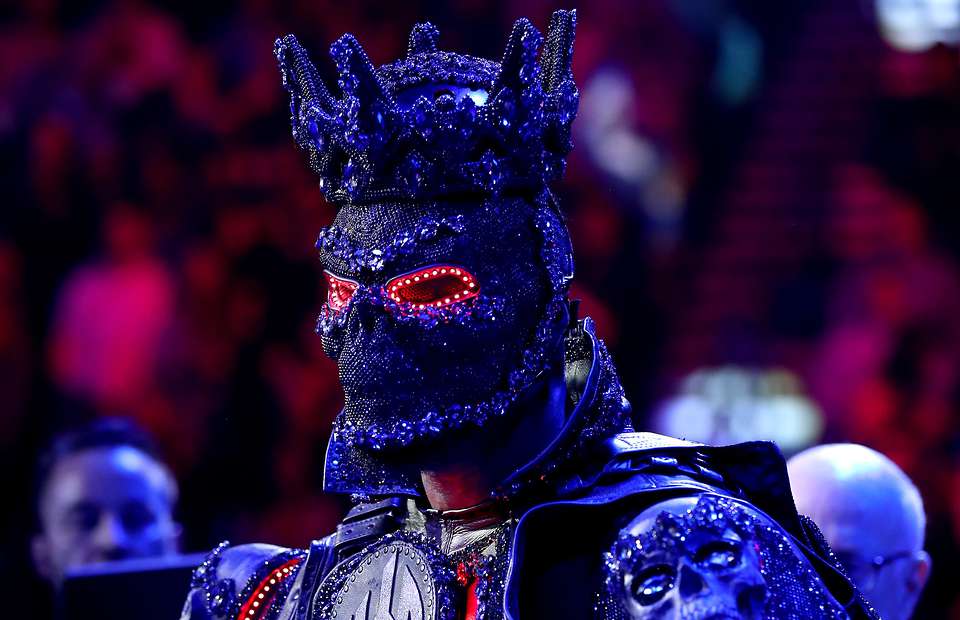 This week goes from bad to worse for Deontay Wilder.
After losing his first professional fight and world title to Tyson Fury, the hard-hitting American has drawn criticism from all angles for what people perceive to be excuses for a bad performance.
Since the contest on Saturday, Wilder has revealed his anger at his coach Mark Breland for throwing in the towel, even going as far as to speculate as to the relationship of mutual friends between Breland and Fury coach, Sugar Hill Steward.
Referee Kenny Bayless has too come under fire from Wilder, who believes the ref let Fury get away with tactics that he had specifically informed Wilder could be a disqualification — such as blows to the back of the head and punches when separating the clinch.
The excuse that perhaps got most scorn, of course, was Wilder's suggestion his ring walk costume had sapped the energy from his legs due to its weight of 40-something pounds and the prolonged period he had to wear it.
A lot of people were telling me, 'It looked like something was wrong with you'," Wilder said, speaking to Yahoo Sports. Something was, but when you're in the ring, you have to bluff a lot of things. I tried my best to do so. I knew I didn't have the legs because of my uniform. I was only able to put it on [for the first time] the night before but I didn't think it was going to be that heavy.
"It weighed 40, 40-some pounds with the helmet and all the batteries. I wanted my tribute to be great for Black History Month. I wanted it to be good and I guess I put that before anything."
Unfortunately for Wilder, a clip from an appearance he had on Joe Rogan's podcast in December 2018 is now circulating, where he says he wears a 45-pound vest during his training sessions.
In a December 2018 interview, Deontay Wilder told Joe Rogan that he wears a 45 lbs vest during training sessions. 🙄pic.twitter.com/SHjEWZxOyf

— Chamatkar Sandhu (@SandhuMMA) February 26, 2020
While it's perhaps unfair to say the two are the same thing, it has once again brought derision to the proud former-champ, who has made it clear he fully intends on activating his rematch clause to meet Fury in the ring for the third time.
Comments
comments