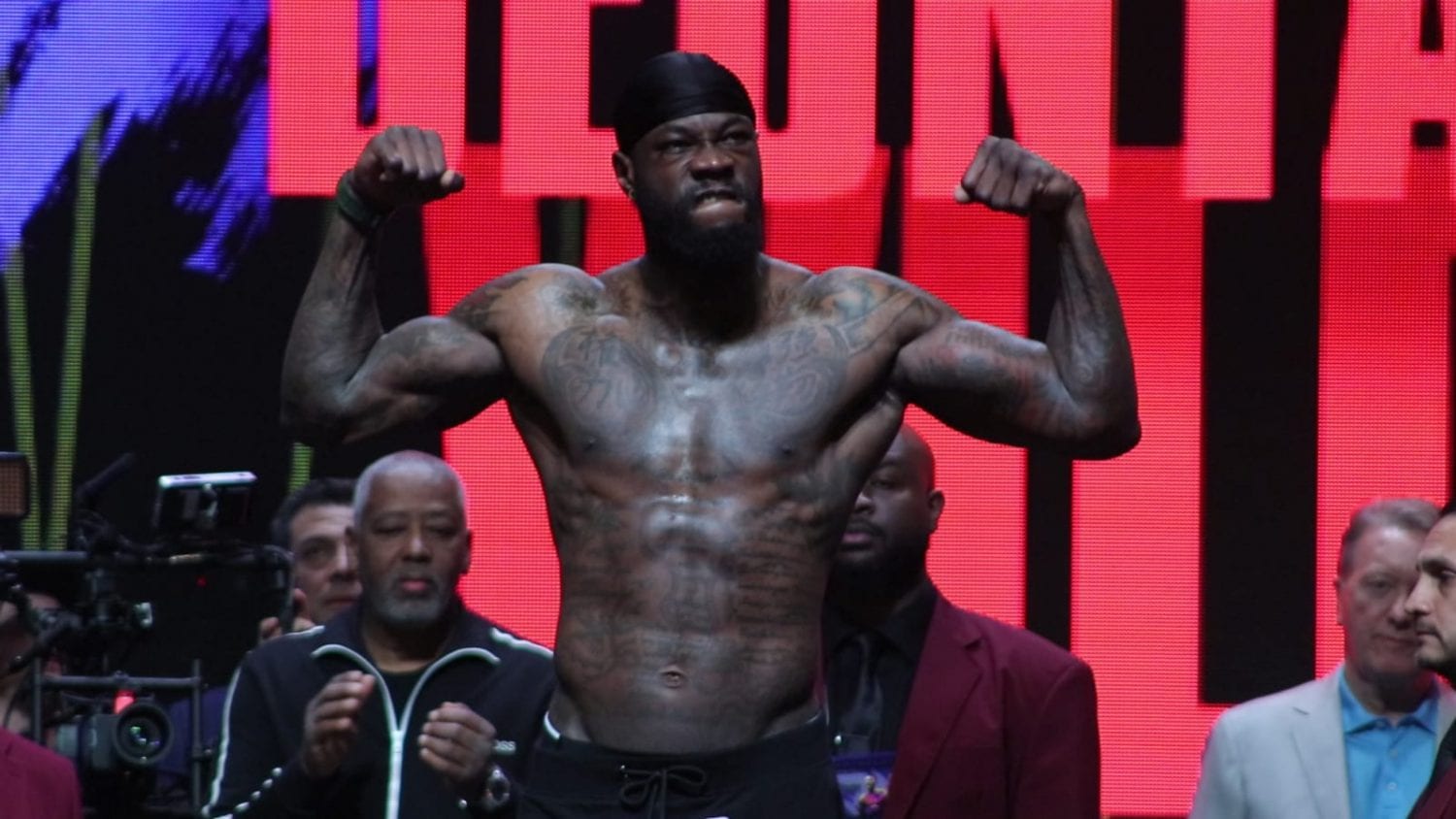 Deontay Wilder has confirmed he has suffered no damage to his eardrum after last night's boxing bout with Tyson Fury.
After blood was seen pouring from the boxer's ear during his main event bout in Las Vegas, many suspected Fury had damaged Wilder's eardrum and thus his equilibrium during the fight. With Wilder looking particularly winded towards the end of the seven-round affair, some posed the former champion's balance may have been compromised by the injury.
Today, Wilder wanted to put that speculation to bed.
Instead, he wants to bring attention to what he perceives as poor refereeing and sneaky tactics by Fury.
"It didn't affect me at all," Wilder said, speaking to boxingscene.com. "When you're in there and you're fighting, and you're a warrior, man, I can only speak from myself, I don't worry about certain things. My adrenaline is very high in there. I knew it was bleeding, but I don't think it was affecting me. It didn't affect me like the rabbit punches and stuff like that. Getting hit on the back of the head and the neck, that affected me more than anything."
And the blood? Just a nasty cut that was hard to close.
"My eardrum didn't get busted," Wilder said. "Usually, when your eardrum gets busted, you know, it affects certain things. It was just some type of scratch or opening inside of my ear. That was about it."
Comments
comments