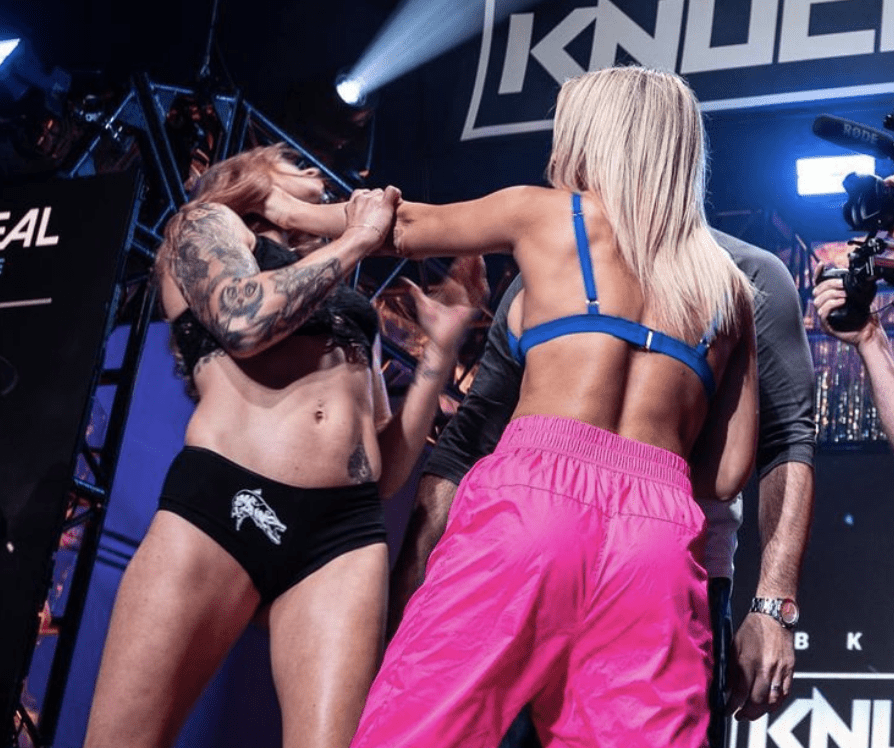 Tomorrow night, Paige VanZant makes her bare-knuckle boxing debut, and she'll be doing so with some spice attached to her main event.
VanZant faces off with Britain Hart at BareKnuckle FC's Knucklemania and at the weigh-ins today, Hart took her opportunity to let VanZant know her feelings about where the promotion is being directed.
"You got it twisted. This ain't fucking MMA, you can't choke," Hart said after getting into VanZant's face. "Get the fucking rules right before you come into the fucking game. How about that? Get the rules right. I will touch you first tomorrow."
Ladies tryin to throw already #KnuckleMania #BKFC 😂😂 pic.twitter.com/rP6S45CCK5

— Jim (@ItAlways420) February 4, 2021
For her part, VanZant remained calm, simply telling Hart they'd find out tomorrow night.
VanZant weighed 126-pounds to Hart's 124.5.
Comments
comments