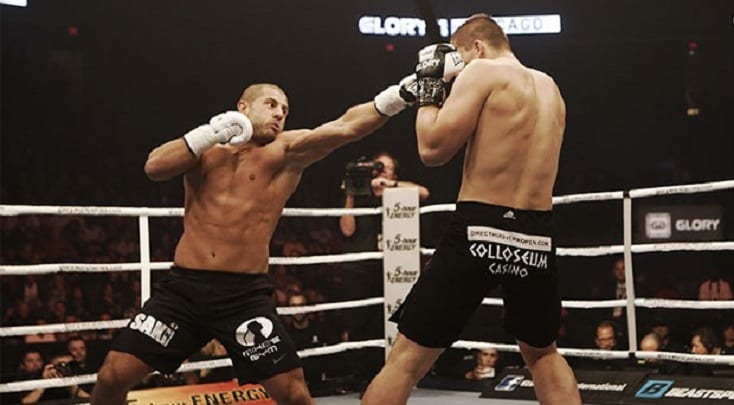 The UFC have inked a deal with superstar kickboxer Gokhan Saki.
The 33-year-old Dutchman (of Turkish descent) boasts an 83-12 career record in kickboxing and has competed with the likes of Tyrone Spong, Alistair Overeem, Badr Hari and Ray Sefo throughout his career. The fighter announced his deal this afternoon with a unique video on social media.
I'm glad i finally can announce that i have signed an exclusive long term contract with the UFC. #ufc #SakiUFC #Turkiye #UAE #Dubai pic.twitter.com/FXrGXuXXht

— Gokhan Saki (@gokhantherebel) May 25, 2017
Nicknamed 'The Turkish Tyson', Saki is one of the biggest names in the world of kickboxing and is a two-time Dutch and European Muay Thai champion, as well as being a K1 World Grand Prix finalist in 2006 and the champion two years later in 2008. He is also the former Glory light heavyweight champion.
Saki made his MMA debut in 2004, losing to England's James Zikic. That remains his only career MMA bout to this day. It is expected that Saki will debut in the UFC's light heavyweight division.
No details have yet been issued as to when Saki might make his UFC debut but the promotion's September event in Rotterdam would be a good bet.
Comments
comments