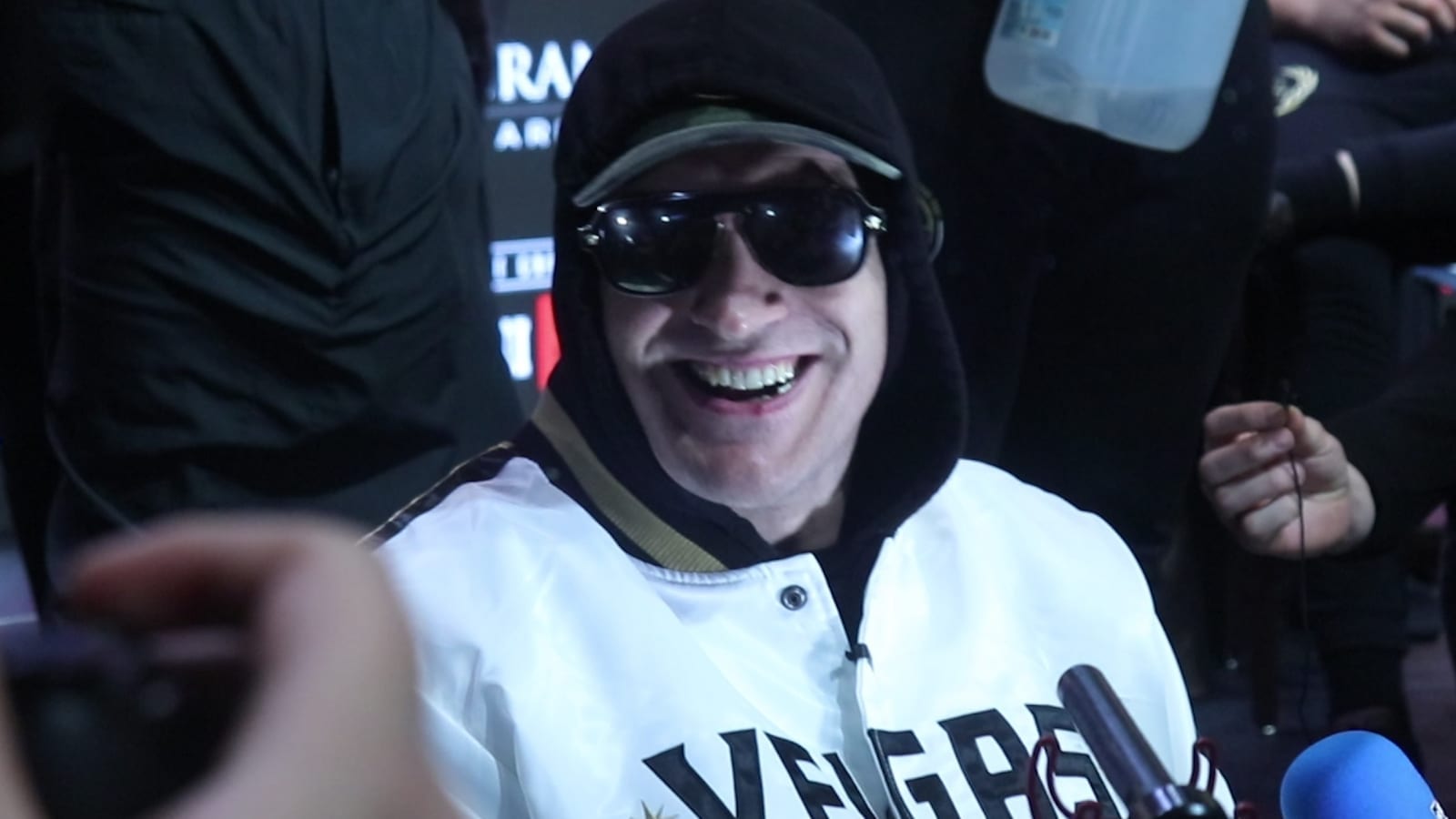 Tyson Fury says he'll continue to use his kronk style against Anthony Joshua, even if people suggest he should revert back to a stick and move tactic.
Fury is considered one of the best movers in boxing's heavyweight division, and famously had Deontay Wilder missing for nearly all twelve rounds in their first contest. Despite that success, the 'Gypsy King' returned for their rematch with a much more direct and aggressive style, putting Wilder on the back foot en route to a seventh-round stoppage.
And if fans thought Fury might consider going back to the former method as he prepares for a meeting with Anthony Joshua, they have another thing coming. Why, Fury says, should he change when he has all the advantages.
"I've got a bigger heart, tougher, mentally and physically stronger. I punch harder, everything's in my favor. When I take it to them, they can't deal with it. It's like wrestling a T-Rex. They can't win. I'm indestructible," Fury said, speaking to Gareth Davies.
"I can't be beaten, if I'm injury-free and active there is no losing … [I'll fight Joshua] just like I did with Wilder. They said he said he was going to box and move, what did I do? Straight at him, bombs all the way through until he got stopped," Fury said.
Comments
comments