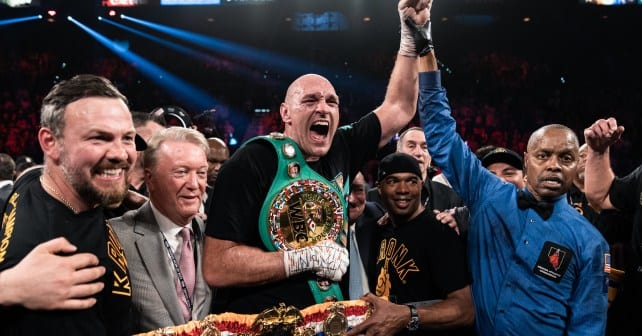 Any faint hopes of seeing Mike Tyson box his namesake Tyson Fury in an exhibition fight appear to have been laid to rest after Fury revealed that Tyson was asking for a fee in the region of £500 million for the hypothetical bout.
Speaking to iFL TV, Fury outlined how there was interest from several parties in arranging a fight between the two champions but that train seems to have left the station once numbers were talked.
"Mike was talking about £500 million figures but what came back to us on paper was a joke," Fury said. "It was crazy. I did have a $10 million offer from ESPN to do the fight as an exhibition, but I think everyone has moved on now."
View this post on Instagram
Rumours of an exhibition fight between the two became rampant after Mike Tyson posted a sequence of training clips to his social media platforms showing the 53-year-old, who has been retired for 15 years, hitting pads and appearing to show that little of his trademark speed and power has left him.
Tyson had also been linked with an exhibition against former foe Evander Holyfield, while MMA vets Tito Ortiz and Ken Shamrock also appeared to express an interest.
Fury had previously dismissed a showdown with Tyson as being a 'lose-lose' situation for him and that he "didn't need to fight a man past his best."
Comments
comments