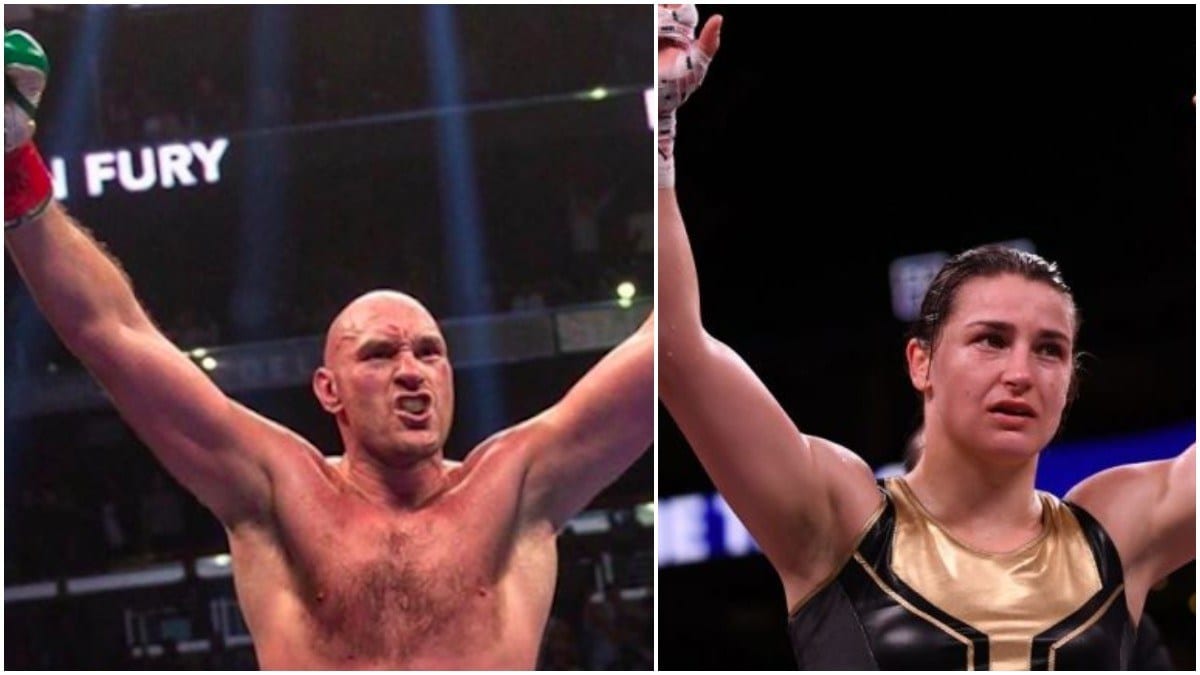 You can count Tyson Fury as one of the many admirers of Katie Taylor.
On Saturday night, Taylor retained her world titles in a brilliant back and forth with Delphine Persoon, earning a judges decision victory. With the win, Taylor put the demons of a controversial win in their first match-up behind her and continued to instill herself as an icon of women's boxing.
Certainly, Fury believes she's done enough to cement a legacy to be proud of already.
"Both girls put it all in," Fury said, speaking to BT Sport. "Congratulations you know, fair play to them, they're doing a fantastic job. In another 10, 20 years, the female boxers of that time will look back at this time and say, 'You know what, them girls paved the path for us'. It's flying at the moment. It's doing really well. So fair play.
"Katie Taylor has set a lot of precedents with female boxing," Fury said. "She made it possible for women to go to the Olympic games and box in Olympics and world championships and all these things. She's a real gamechanger. She's done a lot for the sport. So thank you very much, Katie, for what she's done for boxing. Took it to another level. She's a very top fighter, and she's changed the game of boxing as we know it for the better.
–
Comments
comments