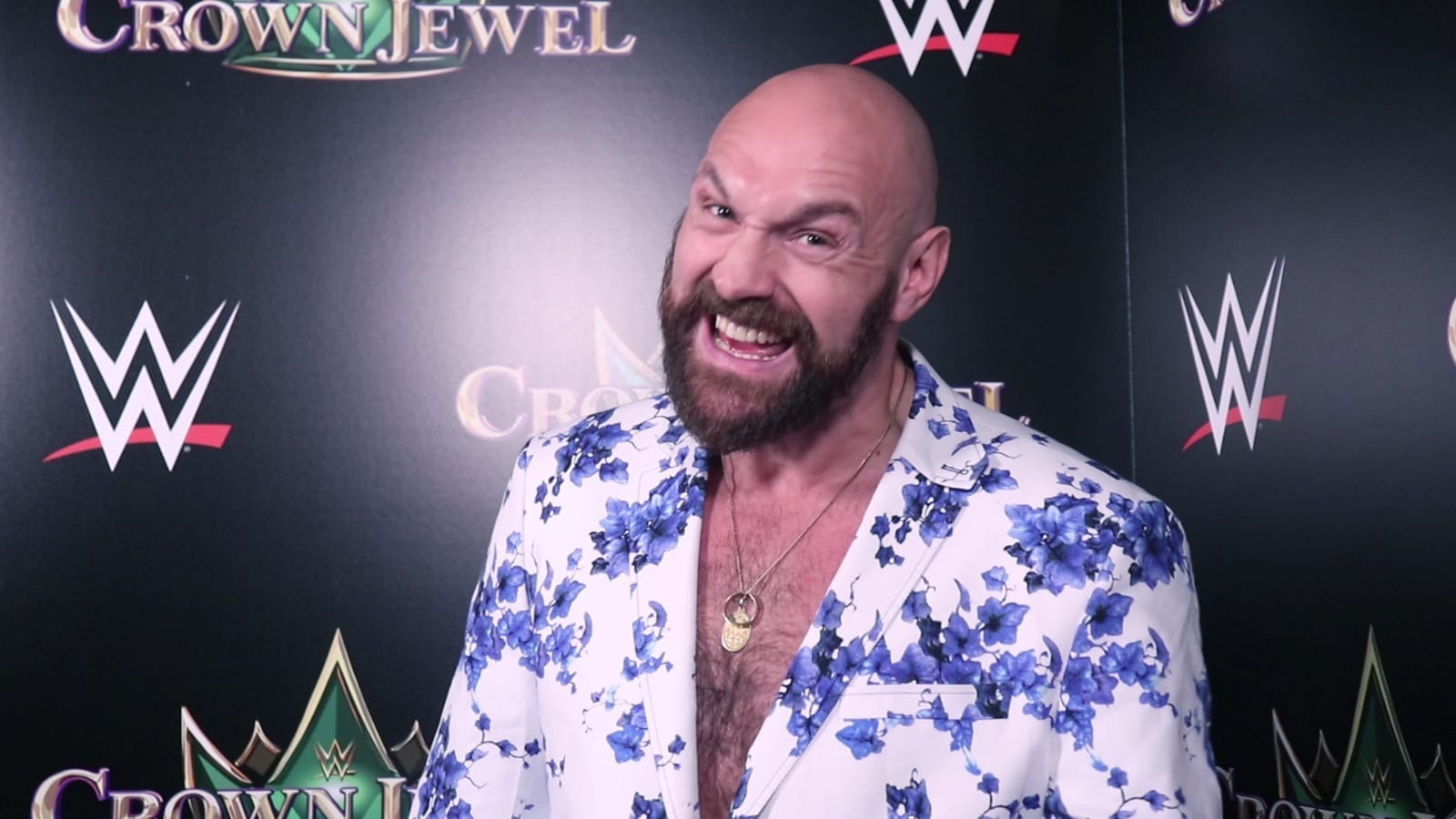 Tyson Fury wasn't left unimpressed by Dillian Whyte's loss to Alexander Povetkin, but rather unsurprised.
Whyte was on the cusp of a title shot to Fury's WBC world title, but was knocked out by a pearler of an uppercut by Povetkin after dropping the Russian twice.
According to Fury, it's an example of what happens when big men trade punches.
"Heavyweight boxing is a very dangerous sport and it can all be over in one click of a second as we seen last night," Fury said, speaking to BT Sport. "It was what it was. All these boxers like the Joshuas, the Whytes, the Chisoras, the Povetkins, all them people are around about on the same similar level. I see them as fours, fives, and sixes. All mixed in together, and at any given time they can take each other out. … On any given night they can all have victories over each other. that's heavyweight boxing.
"As for Dillian Whyte getting knocked out, it was what it was, regroup, back to the drawing board. It just shows what level they're at. Povetkin's 40-years old. An inspiration for men at that age. It was a good fight, I enjoyed it."
While fans of Whyte might feel bad he's lost out on a championship opportunity, it does seem as if a potential roadblock to a Tyson Fury vs. Anthony Joshua fight has been removed. While Fury maintains he wouldn't fight anyone just because he was told to, he admits he wants to meet his fellow Brit as soon as they're able.
"They can't force me to do anything," Fury said. "I'm what you call the big dog in the game. I run the game. So no matter who sanctions what or tries to force me to do anything, the man who has the decision on what I'm gonna do is big daddy mac here, me, the Gypsy King. So it doesn't matter what someone says, 'Oh I want you to do this, I want you to do that', if I wanna dance to the music, I will. If I don't wanna, I'll change the channel."
"For the fans, you want the biggest fights possible and the biggest fight out there now is me and Joshua. So let's make it happen. Stop running away, stop making excuses, put your nuts in your handbag and let's get to fight."
Comments
comments