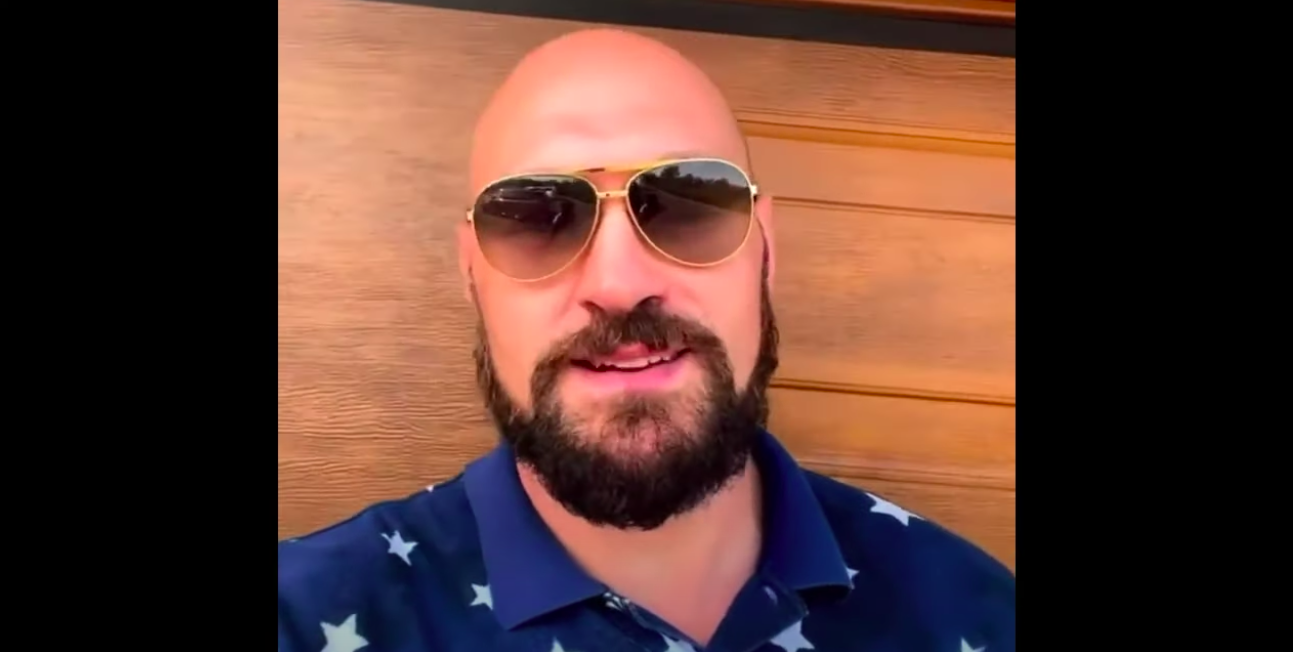 Tyson Fury, who is apparently un-retired again, has issued a challenge to other man who can claim to be boxing's heavyweight world champion, Oleksandr Usyk.
Ukraine's Usyk outpointed Anthony Joshua for a second time last month, and afterwards called for what would be a winner-takes-all unification fight with Fury — whose own status remains unclear following a series of retirement claims.
But judging by a video posted to social media, an angry Fury appears to be very open for a fight with the former cruiserweight champion Usyk, a fighter Fury admonishes as being a 'middleweight'.
"Usyk," he said. "Middleweight. You say you want the WBC [belt] and it's held by gypsies. It is held by gypsies. It's held by the Gypsy King, and it's held tightly. Grasped tight, and all roads lead to a seven-foot behemoth who will absolutely destroy you, middleweight. You will get smashed to bits.
"You say you wanted to fight me after you beat the bodybuilder. Called me out on television, and now you're being a little bitch pussy-boy, running. Hiding. Saying you've got injuries, you ain't got no injuries. You had a sparring contest. Get out and fight in December. You let your mouth go, now let's back it up. See if you can back it up, middleweight. It doesn't matter if it's December, or April or August next year — the outcome will be the same. I will obliterate you.
"I'm a seven-foot, twenty stone behemoth and I will destroy you, middleweight. Find your balls, come see me bitch."
Comments
comments