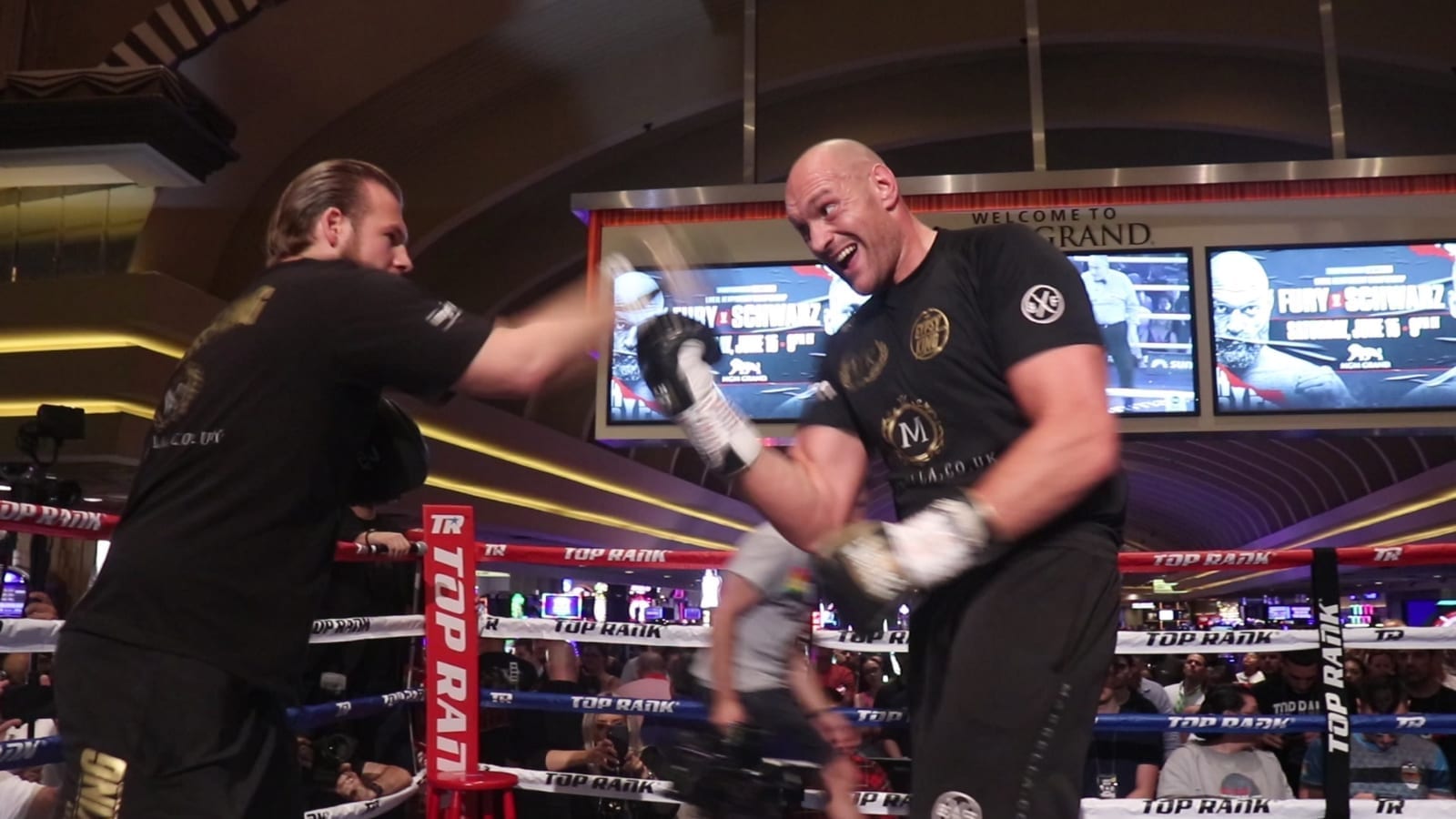 Tyson Fury says he felt like he was getting stale in training and that's what helped him make the decision to change trainers just two months ahead of his rematch with Deontay Wilder.
Fury stunned the boxing world last week when he and trainer Ben Davison — a man credited as the coach who saved Fury's life and career by bringing him back from the brink of suicide — had parted ways. While Davison made it clear the split was amicable, it took Fury until today to address the motivation behind the move.
Obviously it's not gonna stop until there's an answer, Tyson and myself had to both make decisions for our careers, which resulted in our working relationship coming to an end, HOWEVER, we remain friends and he will SMASH the DOSSER!!

— Ben Davison (@BenDavison_) December 15, 2019
"We're gonna go back to basics," Fury said, speaking on ESPN's College Game Day. "I trained with SugarHill Steward back in 2010, we got on like a house on fire. I was going a little bit stale, repetitive, doing the same things day in, day out for years. I needed a change."
Fury trained with Steward ahead of his historic win over Wladimir Klitschko, and believes getting back to the camp that made him famous will be just what's required to defeat Wilder on February 22, and getting revenge for the controversial draw in their first contest.
"There's no more ducking and diving," Fury said. "The date has been set, and the 'Bomb Squad' is about to be securely detonated and the real champion crowned as the world watches on for the most anticipated fight in years.
"This is unfinished business for me, but come February 22, this dosser will finally get what's coming to him, and I can't wait!"
On ESPN @CollegeGameDay, @Tyson_Fury explained why he chose to change trainers ahead of the Wilder rematch. #WilderFury2 pic.twitter.com/XCuzunVe5n

— ESPN Ringside (@ESPNRingside) December 28, 2019
–
Comments
comments