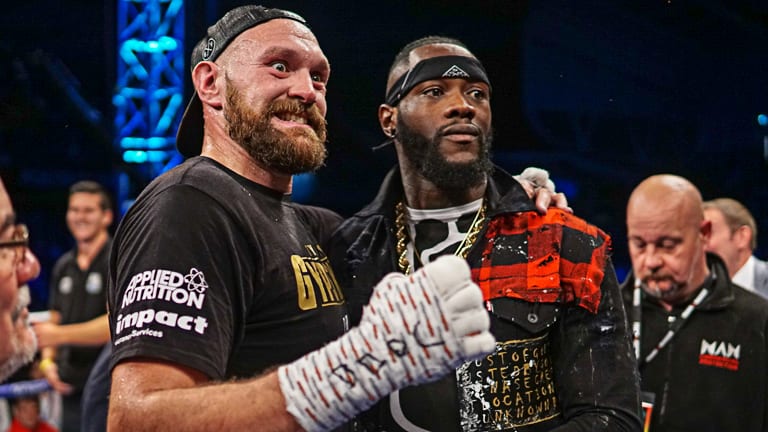 Tyson Fury says fans shouldn't expect him to be playing the same tactics they saw from his last fight with Deontay Wilder.
Fury and the world heavyweight champion Wilder met at a press conference in Los Angeles earlier today, and both exchanged verbal barbs towards the other. All in all, Fury says, it's adding up to be the biggest contest the heavyweight boxing scene has seen for some time.
"I can't remember a bigger heavyweight fight in a long time," Fury said. "Maybe Lennox Lewis vs Mike Tyson was the last big, big fight like this. That was the last US-UK showdown. I don't need to sell this fight. People know what they're gonna get. You're gonna get a good fight."
And as for what we're likely to see from the contest, Fury says we might be getting a rematch, but we're not getting a replay.
"I think the sense is he either knocks me out or I win on points," Fury said. "Usually when people have that opinion, it usually goes the other way around. So expect Wilder to come out boxing for a points victory and me to come out bombing for a knockout."
"He tried to keep his distance," he said. "He didn't want to be around me, in case I got in his head. But that's all bullshit. 'I'm living in his head rent-free,' you've all heard that said, but at the end of the day, it's just talk. It doesn't really matter what I say and what Wilder says. It all matters what happens on the night. What's going to happen is I'm going to get what I won last time: I'm going to get the green belt and the Ring Magazine (belt), and I'm going to keep my lineal championship."
Comments
comments