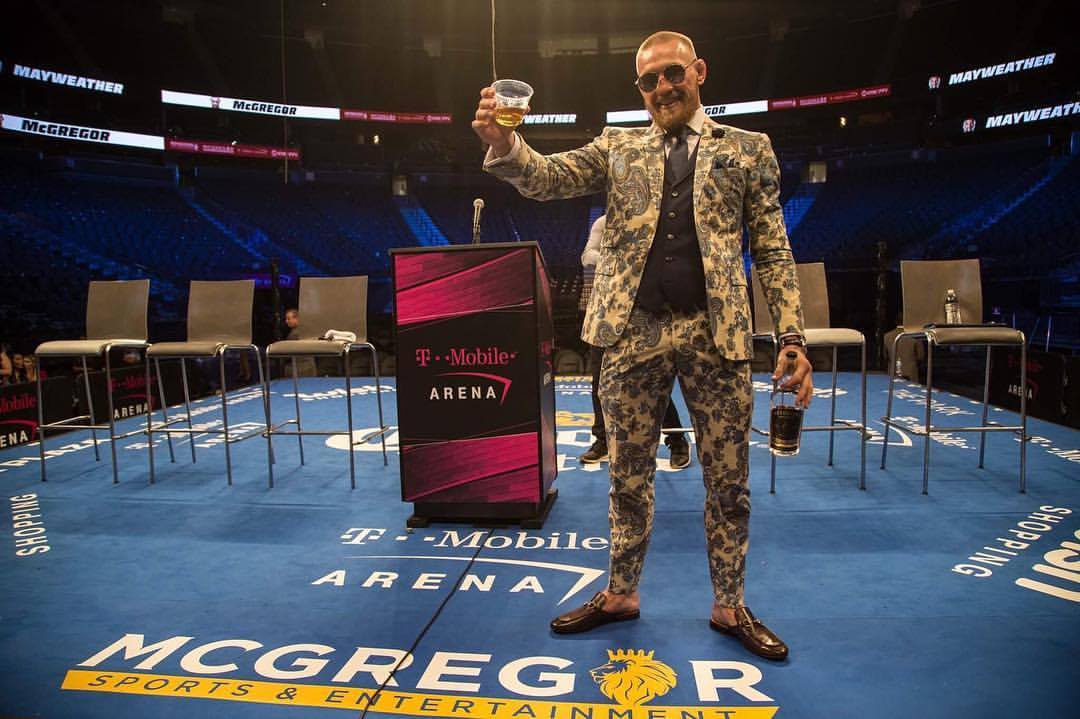 Conor McGregor believes he will make in the region of $80 million for his upcoming contest with Donald Cerrone.
McGregor has signed a new deal with the UFC ahead of his January 18 contest and thinks the backend figures will have him making the biggest payday ever seen in mixed martial arts. Speaking to ESPN's Ariel Helwani, McGregor revealed the figure, as well as stated he made $50 million for his last fight with Khabib Nurmagomedov.
"We've got a good deal. Very happy. Very excited to see how it unfolds, right? Like I said, this is a new setup with it, but I'm confident it's gonna be a good and nice paycheck," McGregor said. "I'm estimating a good $80 million. Like I said, we got Australia, Canada, and England and Ireland. It should be a good one.
"They think I'm toast, Ariel, but I'm still the bread."
Despite the windfall, McGregor was also quick to point out that due to the accumulation of wealth he's already acquired, money was no longer the motivation for his fighting career.
"For me, it's not about money. I'm in a position where it's forever money. This is not for money for me. No amount of money will stop my hunger for this and my hunger to compete and entertain and just live my life the way I want to live it and the way I enjoy to live it," McGregor said. "Too much money without an awareness of it in the past can be dangerous. There's no limits. There's no boundaries. You can do anything. You can go anywhere. I know what I want to do and what I enjoy doing. And this is what I enjoy doing. And so I'm going to keep doing it. Now I'm doing it full steam ahead and I'm in the best shape of my life. Mental and physical."

–
Comments
comments