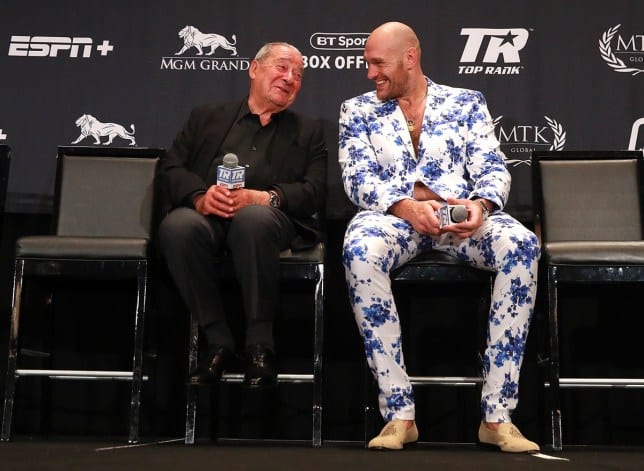 Last week, former heavyweight boxing champion Anthony Joshua revealed that he occasionally receives calls from rival Tyson Fury, and Fury would proclaim he will eventually knock Joshua out cold.
If you thought the story was too good to be true, don't worry. We've now had a corroborating statement from the other party in this story, with Fury being asked by BT Sports if the occasional prank call did truly happen.
Yes, Fury says. But you can't blame him… after all, he was drunk.
"I call him," Fury said. "Sometimes I say, 'What's happening, AJ, what's happening mush?' That's usually what I say. And then we have a little back and forth and I tell him I'm gonna knock him out, and he tells me, 'I'm gonna knock you out', and I tell him, 'After your last performance mush, you're gonna need a lot of improvement to knock me out, I tell you that'. And he has a little laugh, we have a little laugh. It's a bit of banter, isn't it?
"Just think about it, you've got all these heavyweight champions and all these famous sports peoples in your phone, you have a couple of beers, what you gonna do? We're only human after all, aren't we? It's just me having a bit of banter with the lads. I've called Dillian Whyte, Wayne Rooney, I've called Anthony Joshua. I call them all."
Fury is set to fight Otto Wallin this Saturday night in Las Vegas, while Joshua will be rematching Andy Ruiz in an attempt to reclaim his world titles later this year. Should they both be victorious, a contest between the pair would likely be one of the most anticipated contests in world boxing — although as usual, fans would have to wait to see if negotiations could truly be resolved.
–
Comments
comments