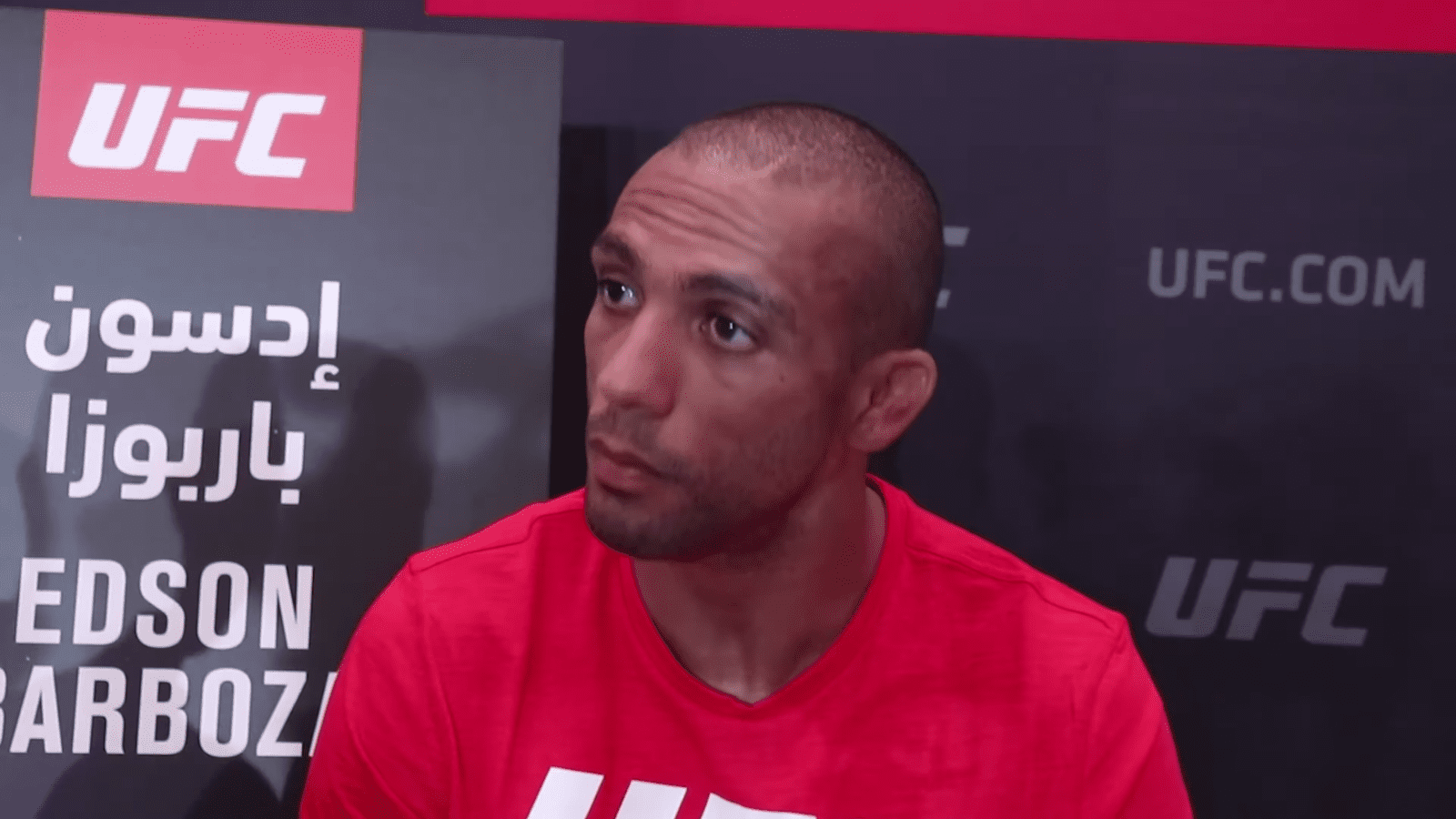 Edson Barboza believes the judges got their decisions regarding his fight with Paul Felder wrong, and he wants the commission to overturn the result in his favour.
The two men went three grueling rounds in Abu Dhabi last Saturday, with the judges giving Felder the split decision win with cards reading 27-30, 29-28, 30-27. While the cards might be confusing in the sense that both fighters received a clean sweep across a judge's card, it wasn't the most controversial verdict we've seen in mixed martial arts.
That being said, Barboza is still finding it hard to swallow. Taking to his instagram, the lightweight revealed how he plans on campaigning for the result to be changed, and that he plans to talk to the UFC and hope they do right by him.
"Hey guys, First of all I want to thank you for all the messages, they absolutely comforted my heart," Barboza posted. "After this Saturday, everyone knows that I won that fight! I have watched it again and I was the winner without no doubt, but unfortunately they gave the result to my opponent. Nothing against my opponent, he went there and did his job, but everyone knows that I won that fight. I will keep for justice to be done.
"I hope they give this victory to me in some way, or maybe through the UFC, if they pronounce about the fight saying that this fight was mine, or maybe through the Athletic Commission. I've been working for the UFC for so long, and what they did with me this Saturday was not right. I will keep fighting for something to be done. Once again thank you very much for the support, for the messages, I will give my best to change it."
–
Comments
comments