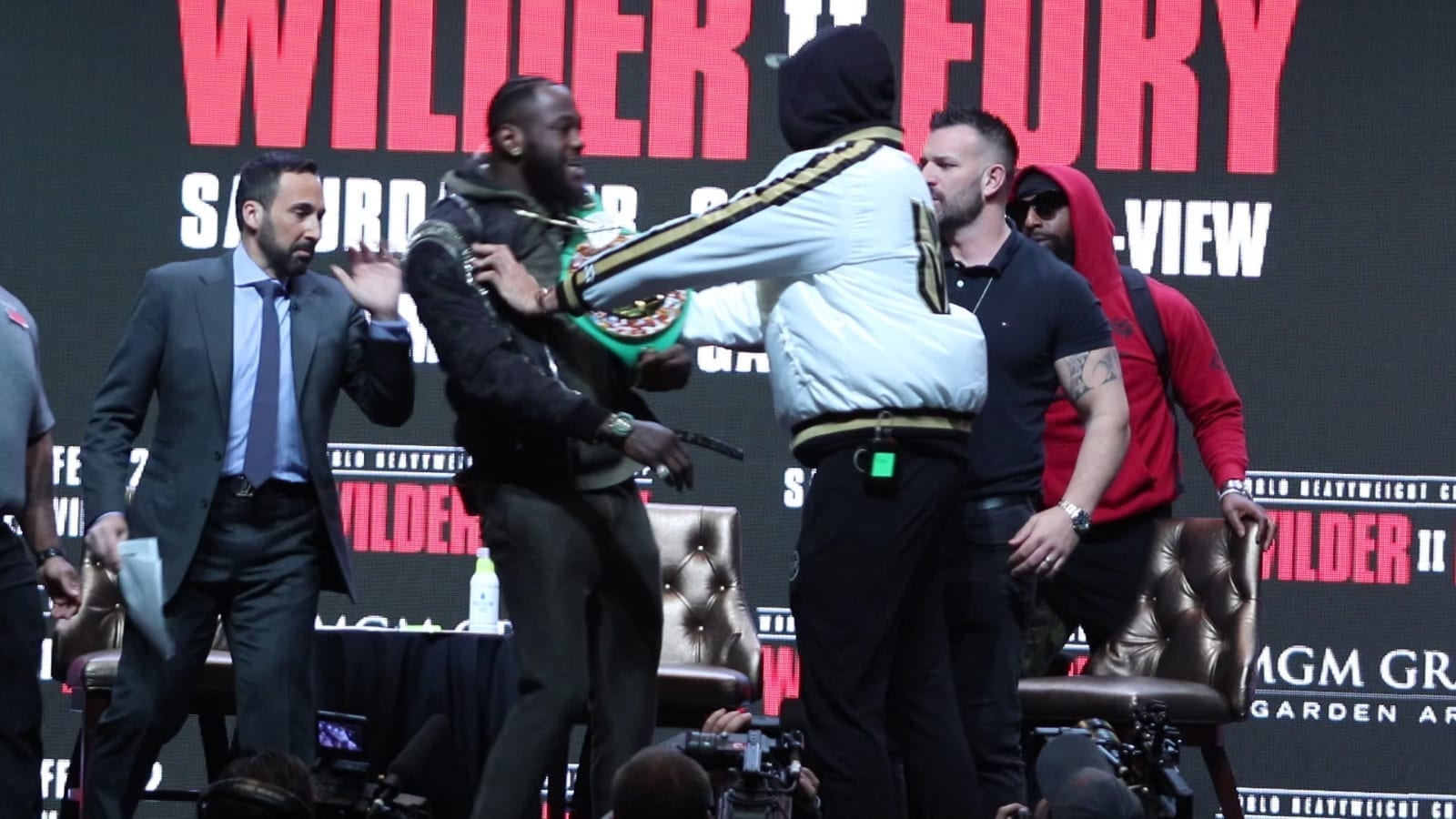 Tyson Fury says that despite being knocked to the canvas by Deontay Wilder in their first fight, he feels no intimidation from his opponent.
Fury and Wilder meet this Saturday night in a highly anticipated rematch of their epic. And, as per usual, Fury has been throwing verbal barbs at Wilder repeatedly. Case in point his vibrant description of what will happen when the opening bell rings.
"I look at Wilder and I don't see a tough fight. I see a long-legged p-ssy that I'm going to break in. A big 6ft 7in virgin that ain't been rodded before," Fury said to media this week. "I'm going to bend him over and scuttle him backwards nice and slowly. I will break him in. I am going to give him his first loss. That's what I'm going to do to Deontay Wilder.
"The Gypsy King is going to dethrone him, rip his heart out and feed it to him. It's Las Vegas. I want to put on a show. Wilder is not going to beat me. His power is not going to hurt me. I want a knockout this time. I'd prefer to go down swinging than outbox him and not get the decision.
"I'm going to make it so that I'm in control and I take it out of anybody's hands. I'll step him up until he can't go any more, until he is going to quit or he is knocked out."
Comments
comments