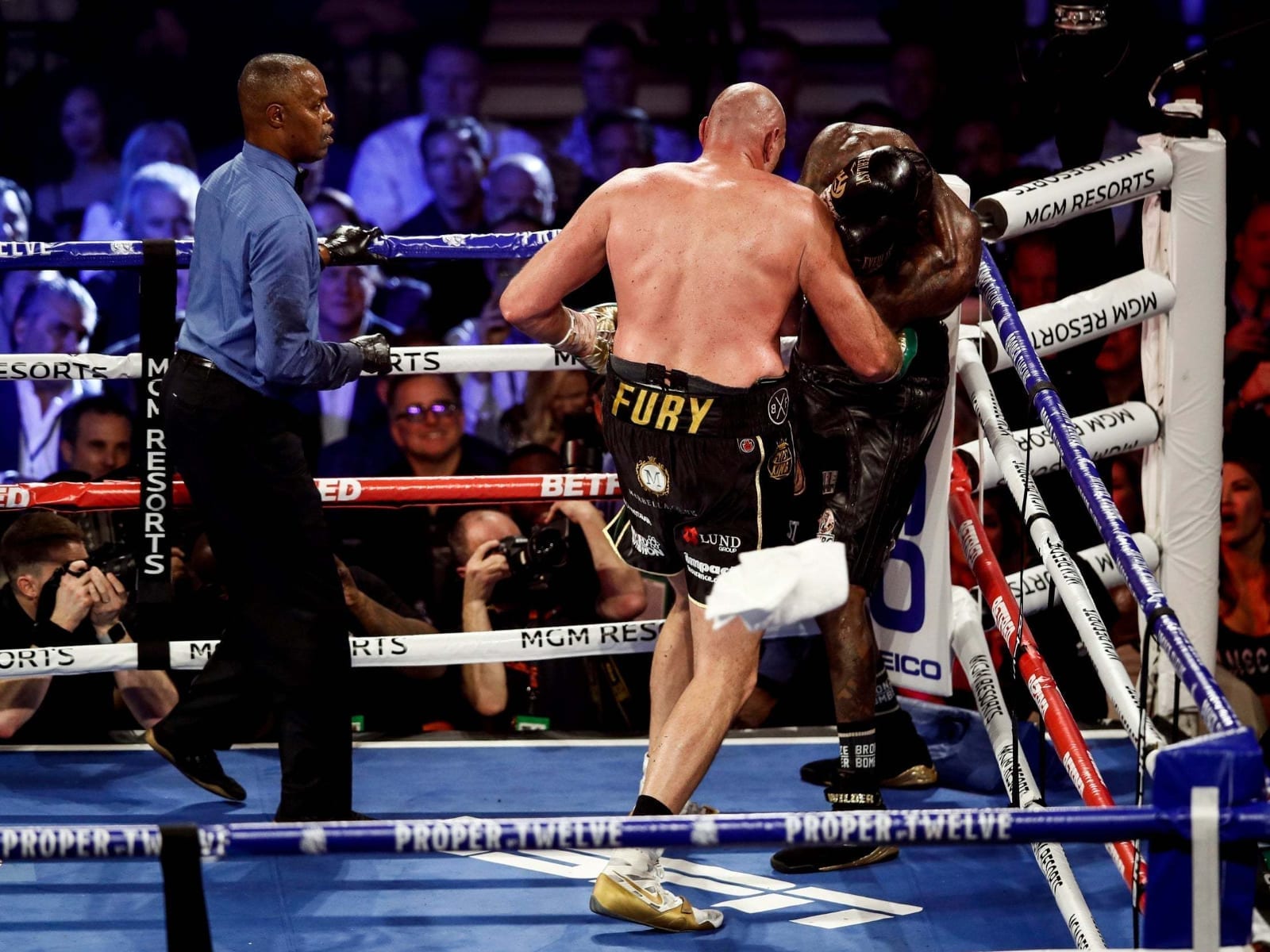 Tyson Fury says his rivalry with Deontay Wilder is over, and the chapter is closed on a potential third contest.
The two heavyweights have fought two times, with Fury winning the second in emphatic fashion last February. The pair were then set to meet for a third fight, only for negotiations and dates to repeatedly meet complications (due in part to the coronavirus). Then, late last year, Fury's team revealed there was a clause in their contract that had expired, and Fury was eligible to move on with his career and face alternate opponents.
While Wilder has always stated that was not the case, and it's believed to be an ongoing discussion, Fury has gone on to be linked with Anthony Joshua and one of the biggest fights of all time.
Certainly, the 'Gypsy King' believes his time with Wilder is finished.
"As far as I'm concerned, the [Wilder] chapter is done. I beat him twice," Fury said, speaking to ESPN. "Absolutely smashed him to pieces the second time. It wasn't even a contest. They had a full year to make another fight. I agreed to about seven dates, none of them materialised, then the contract expired and now nothing. There's no fight between me and Deontay Wilder.
"But Deontay Wilder's got more on his brain than fighting I tell you that. I think he's lost his marbles. I think Deontay Wilder is struggling mentally at the moment. Physically and emotionally. That's just me looking at him from the outside, from a person who's already been there and done what's he's doing, like. Obviously the beating he took in the fight has really affected him. Because he obviously thought he couldn't lose to anybody, and then when he's been in there and been beaten like that, then it's obviously had a mental effect on him."
Comments
comments