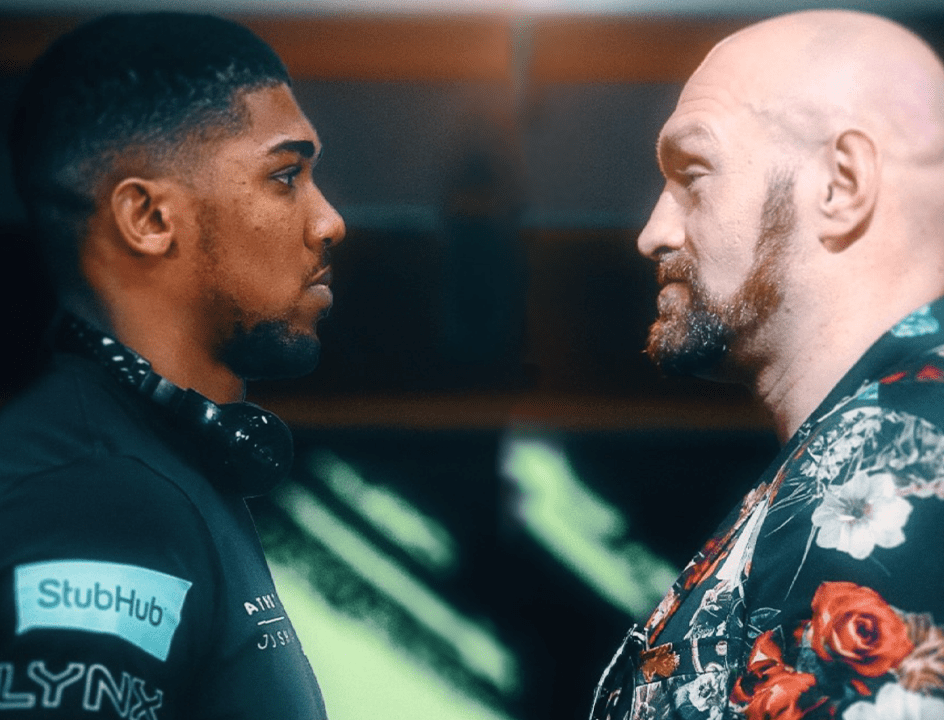 Tyson Fury says Anthony Joshua handled his stunning defeat to Andy Ruiz about as well as a professional could.
Joshua was finished at Madison Square Garden after being rocked multiple times by the shorter man, and became victim to one of boxing's most stunning upsets. But while names like Deontay Wilder — who lost to Fury in his first professional defeat earlier this year — have shied away from taking personal responsibility, Fury believes Joshua has shown how to properly take a loss.
"Very class. Listen, we are rivals and have been for a long time but I have to speak truthfully," Fury said, speaking to TalkSport. "He handled it like a man, he handled it very sportsmanlike, he took it in his stride. He knew he'd make a mistake. He didn't say why, he didn't make excuses, I didn't hear any excuses.
"He just said: 'Well done, see you next time'. I hope that I would conduct myself like that, as well, if it happened to me. We've seen it so much over the years – Wilder's excuses, David Haye's excuses, everybody who loses a fight for whatever reason they always say: 'I had a bad foot, a bad shoulder'.
"Either don't take the fight and have it postponed, or if you are going to take it, don't mention it afterwards! Don't take the glory from someone else's victory. I take my hat off to AJ. That was class."
Fury and Joshua are both set to compete in December, and should the pair emerge victorious, all signs point to a pair of mega-clashes next year.
"Providing we both come through our next fights I would like to think that me and Joshua will finally get made, both on top of our careers, both world heavyweight champions, twice next year hopefully," said Fury.
Comments
comments