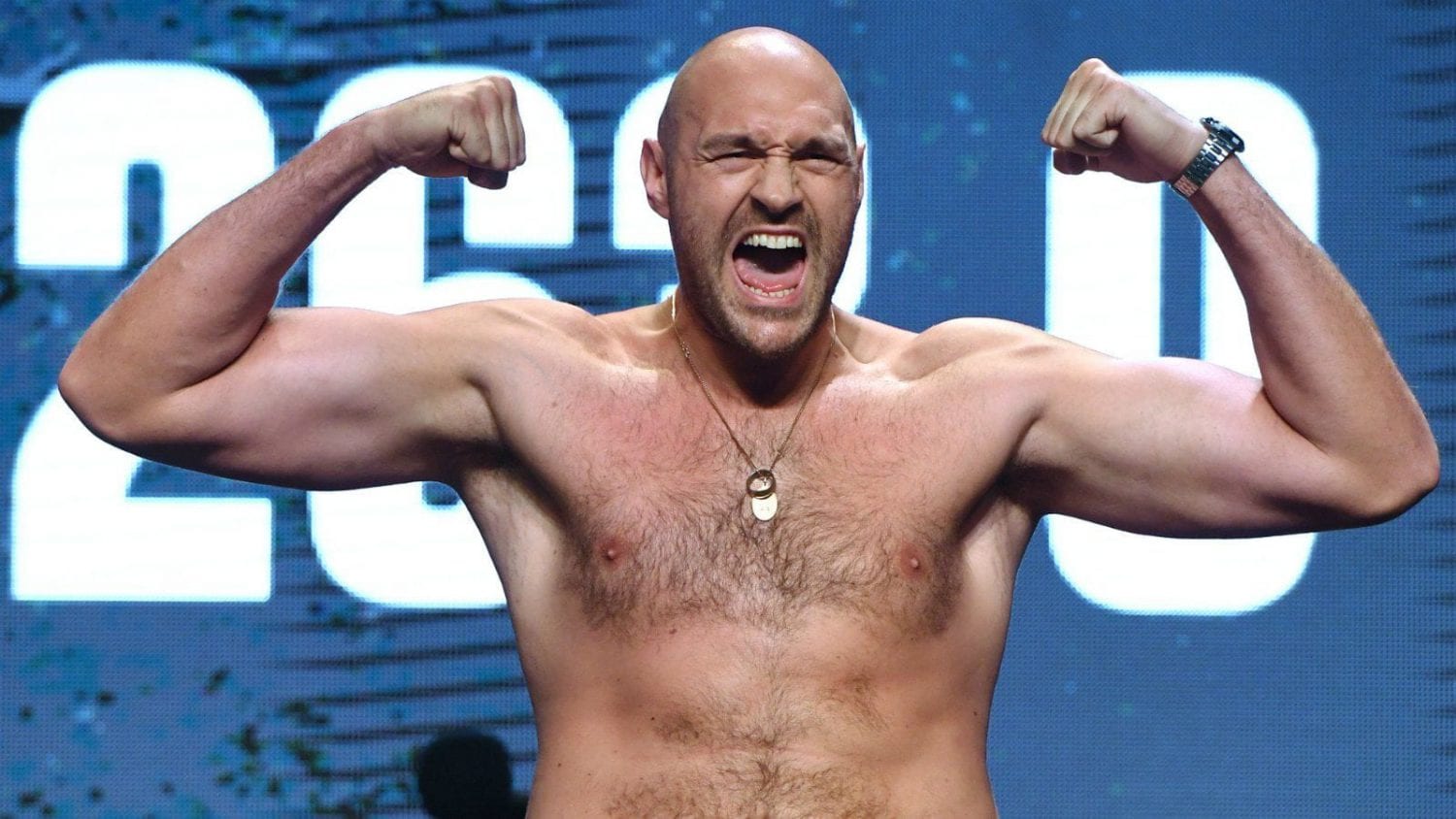 Both Tyson Fury and Jake Paul have apparently agreed to put their money where there mouth is in advance of Paul's return to the ring against Fury's younger half-brother Tommy Fury.
It was confirmed in recent days that the Paul vs. Fury bout is official for Madison Square Garden on August 6 — a fight which will come eight months or so from their originally scheduled contest which Fury withdrew from in the weeks beforehand after suffering a rib injury in training.
Paul took on a short-notice rematch with ex-UFC champ Tyron Woodley instead, knocking him out in the sixth round of the fight to extend his undefeated record in the boxing ring.
Tyson Fury, though, is of the opinion that this is where Paul's unbeaten run ends and initially stated that he would place $100,000 on his half-brother picking up the win on August 6 before Paul upped the ante to $1 million — a high stakes bet which Fury says he is more than happy to accept.
$1million 👍 @jakepaul https://t.co/AVwWjN6MXI pic.twitter.com/w6I6rCo7JF

— TYSON FURY (@Tyson_Fury) June 25, 2022
"Hey Tyson, you f****** p*****, you made $40 million — not as much as me — but let's up the ante," Paul in a video on social media, via MMA Fighting. "Let's bet a million on it Tyson. Two million, three million, however much you want to f****** bet. Let's do it.
"So f*** your $100K, let's make a better bet and make it worth a couple million. Are you down?"
Fury responded with a video message of his own in which he accepted the bet — but said that he doubted that Paul had the money to spare, particularly given the recent cryptocurrency crash which is rumoured to have impacted Paul's wealth.
"Hey, Jakey Boy, I hear you want a bet a bigger bet than $100,000," a giddy Fury said. "You want a bigger bet m***********? You want a million dollars? Let's do it. Holler at your boy. You want a million, you got it.
"And hey, Jakey, I want to see this million dollars in escrow, sucker, cause I don't think you've got a million dollars. I ain't talking about crypto. I'm talking about real U.S. green backs m***********. Real U.S. dollars, no crypto."
Comments
comments