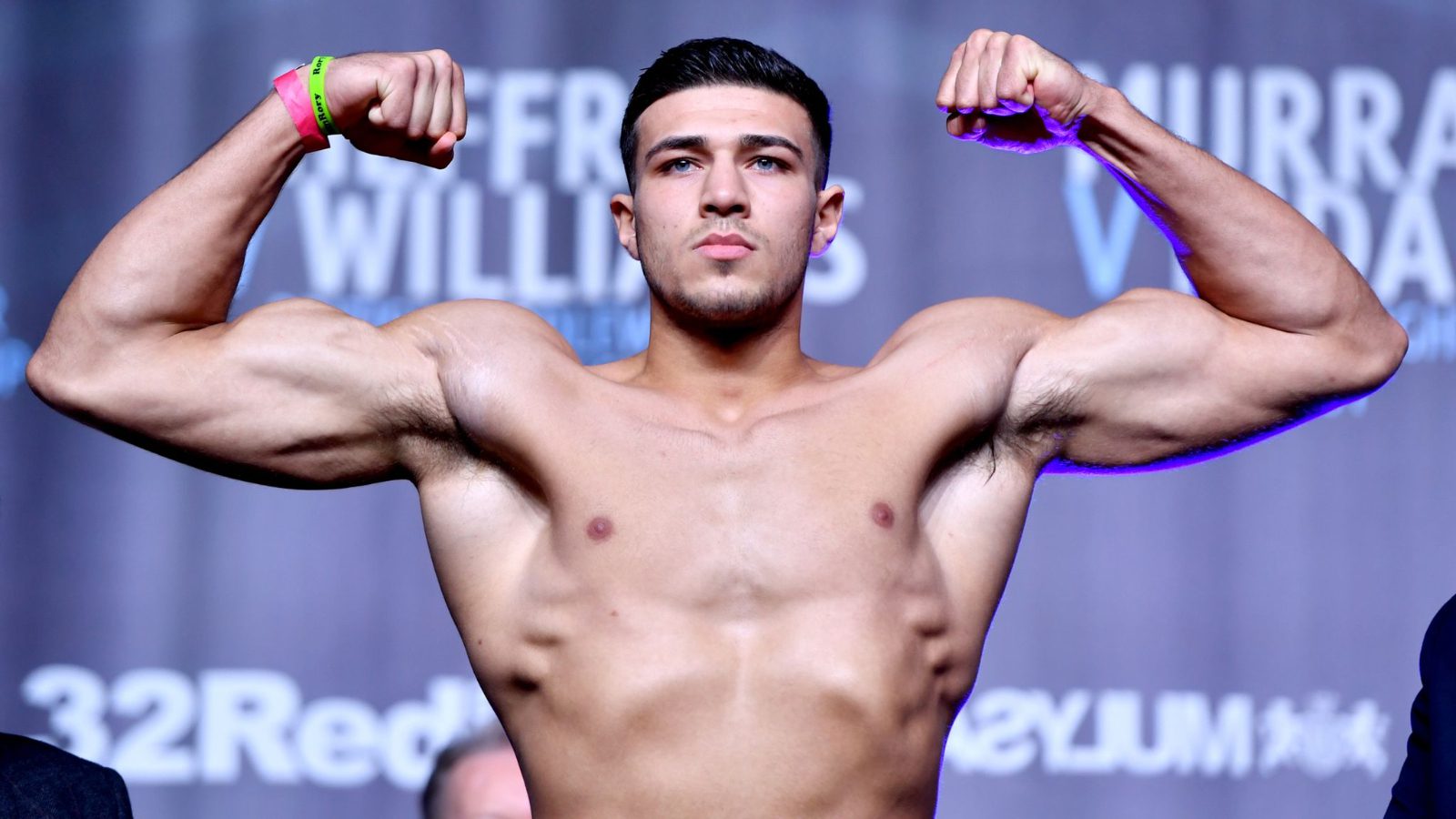 Jake Paul had given Tommy Fury the unwanted nickname 'Tommy Fumbles' after predicting that he would 'fumble the bag' ahead of their showdown and, well, here we are. 
Fury, who is 7-0 as a pro, will no longer take on Jake Paul in Florida on December 18 after the Brit withdrew from the contest against the YouTuber-turned-boxer, and will be replaced by former UFC champion Tyron Woodley who has been handed a chance of redemption after losing to Paul by split decision in August.
The loss of Fury from the fight, though, will come as a blow to those who combat curiosity has been piqued by the Jake Paul roadshow in recent months, given that Fury would have been the first fighter he would have faced who has a longstanding grounding in boxing rather than mixed martial artists like Woodley and Ben Askren.
But now denied that opportunity, Fury has issued a statement in which he explains he is battling a chest infection and a broken rib, as noted by Ariel Helwani on Twitter.
Tommy Fury suffered a broken rib and is dealing with a chest infection, per a statement released by his team: pic.twitter.com/tVE2ggJe9I

— Ariel Helwani (@arielhelwani) December 6, 2021
"I am absolutely heartbroken that I have been forced to withdraw from my fight with Jake Paul due to a bacterial chest infection and a broken rib," the statement reads. "The beginning of my camp was going incredibly and I never expected anything to come in my way from a victory on December 18th.
"I can't express how disappointed I am and I really do hope we can get this fight rescheduled in the new year, I want this fight to still happen more than anything. I'm now regretfully putting my focus on recovery and a further reschedule date."
Comments
comments