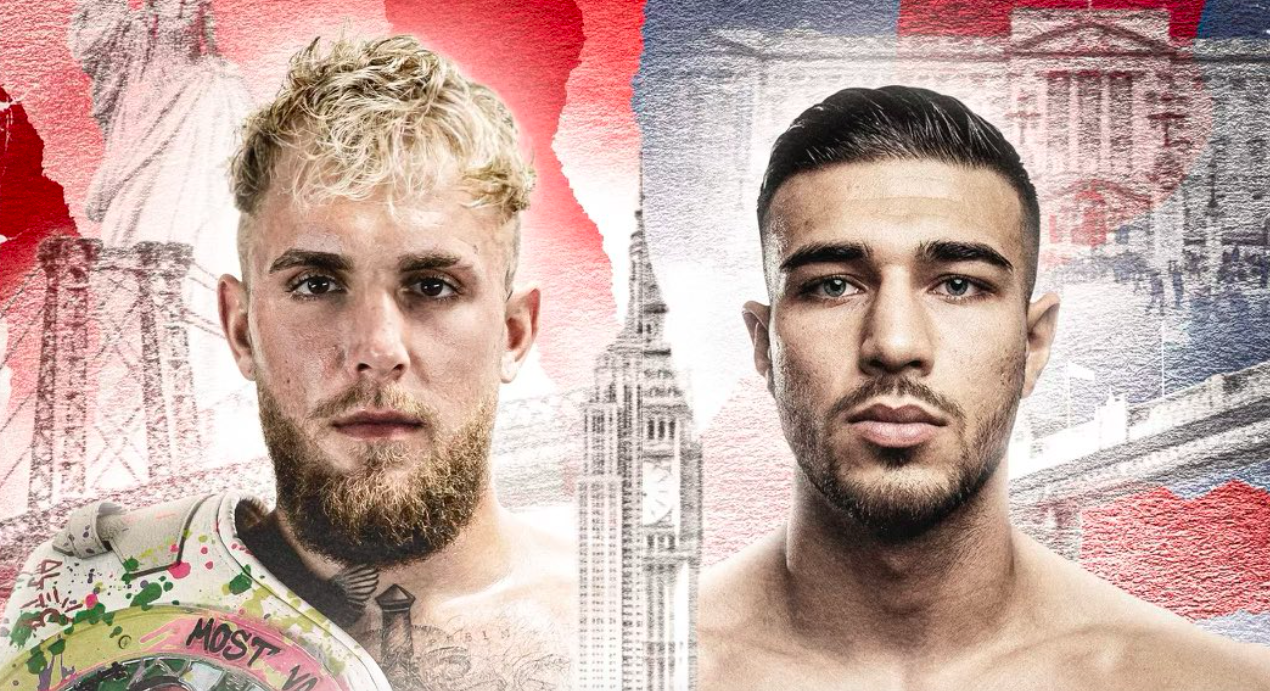 The upcoming boxing match between Tommy Fury and Jake Paul is in danger of falling apart after Fury revealed that he has been denied entry to the United States by immigration officials. 
Fury had been due to travel to the U.S. to take part in a press conference opposite YouTube celebrity Paul to promote their recently-announced fight in Madison Square Garden set to take place on August 6 but the undefeated boxer and half-brother of Tyson Fury revealed in a social media video on Tuesday that he had been turned back a London's Heathrow airport.
"Me and my team arrived at Heathrow Airport ready to fly out and as soon as I entered the airport I was pulled to one side and told by a Homeland Security officer that my ESTA had been denied and that I wasn't able to travel to the USA for a reason I apparently know," Fury said in a social media video.
"I can stand here and say I have done nothing wrong and I have no clue why I'm not allowed to travel to the USA. I've been training for a fight this whole time and that's all I've been doing. I have no clue why I'm not allowed to travel and neither does my team or my lawyers.
"Now I've got to go to the embassy trying to resolve it and I'm in the middle of training. I don't know why this has happened a huge shock to me and my team. It's government issues and it's a lot bigger than the fight right now and I'm trying to get it sorted."
‼️ Tommy Fury has revealed that he's been denied entry to the US for the Jake Paul press conference, putting their fight in major doubt…

[📽️ @TommyTNTFury] pic.twitter.com/vMN78sTudc

— Michael Benson (@MichaelBensonn) June 28, 2022
This follows reports in recent days that Tyson Fury had also been refused entry to the United States on two separate occasions recently. It had previously been reported that up to 600 people with likes to alleged criminal Daniel Kinahan had been added to an official US no-fly list in recent months. John Fury, the father of both fighters, is known to be unable to enter the United States.
There are no known links between Tommy Fury or Tyson Fury to organised crime, and neither are suggested to have been involved in criminality.
News of Tommy Fury's troubles in getting into the United States comes after a John Fury video statement emerged online in which he said that members of Fury's team were unable to get into the country.
"Listen, mate, we want this fight with you," Fury said in the clip, addressing Paul. "There's one problem, we can't travel — Tommy hasn't got a team.
"His team members are not allowed in America at the present point of time, so Madison Square Garden ain't accessible for us, is it? And you know that. We want this fight with you, Jake, because we know that we can beat you.
"So what we'll do is we'll take less money and we'll fight you anywhere else in the world because we can't travel. Tommy is not going to start getting new teams in four weeks and different things and other strange people involved because that doesn't work. We're his people, we're his guidance, especially me and you're talking to me now."
Comments
comments