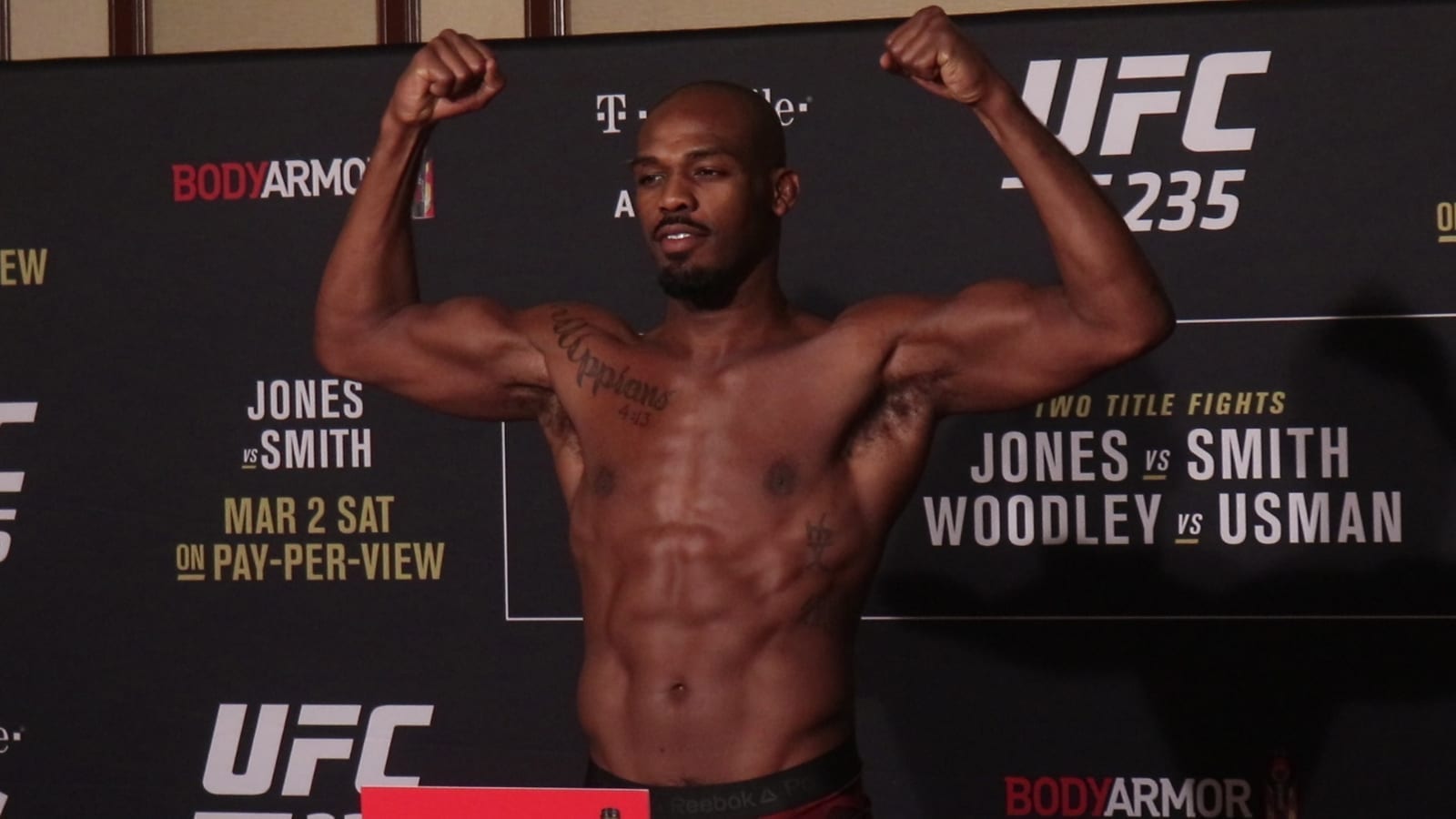 It's been a long time coming but Dana White says that Jon Jones' debut in the heavyweight division is fast approaching.
Jones, the most dominant light heavyweight champion in the history of mixed martial arts, hasn't competed in the cage since a February 2020 win against Dominick Reyes — the longest hiatus in the his career to date. Jones' reasoning for his decision to step away was a desire to compete at heavyweight, and to spend the appropriate amount of time readying his frame for the sport's big-boys.
But according to White, the time is now.
"Jon Jones is ready to go," White told Jim Rome. "We're just waiting for an opponent. It's either going to be Francis [Ngannou] depending on how long his knee is going to take to recover or Stipe Miocic."
White's statement appears to confirm speculation that Jones and Miocic are being lined up to fight later this year, particularly given recent indications that Ngannou's knee injury will keep him out of active competition until early next year.
A test against Miocic, considered by some to be the greatest heavyweight in UFC history, would be a stern one for Jones but if would without question give a solid indication of Jones' ability to hang in the UFC's heaviest weight class, particularly given the narrative pushed by some that his dominance at light heavyweight was the largely down to him taking advantage of his natural physical advantages — something which will be less relevant at heavyweight.
But even more than that, White says he is interested in seeing exactly how much Jones' extended hiatus will impact him on his return.
"It's very interesting because I'm a huge believer in ring rust," White said. "But for all the negative things you could say about Jon Jones and his personal life and things that have happened, he's the best. He's definitely the best of all time."
Comments
comments