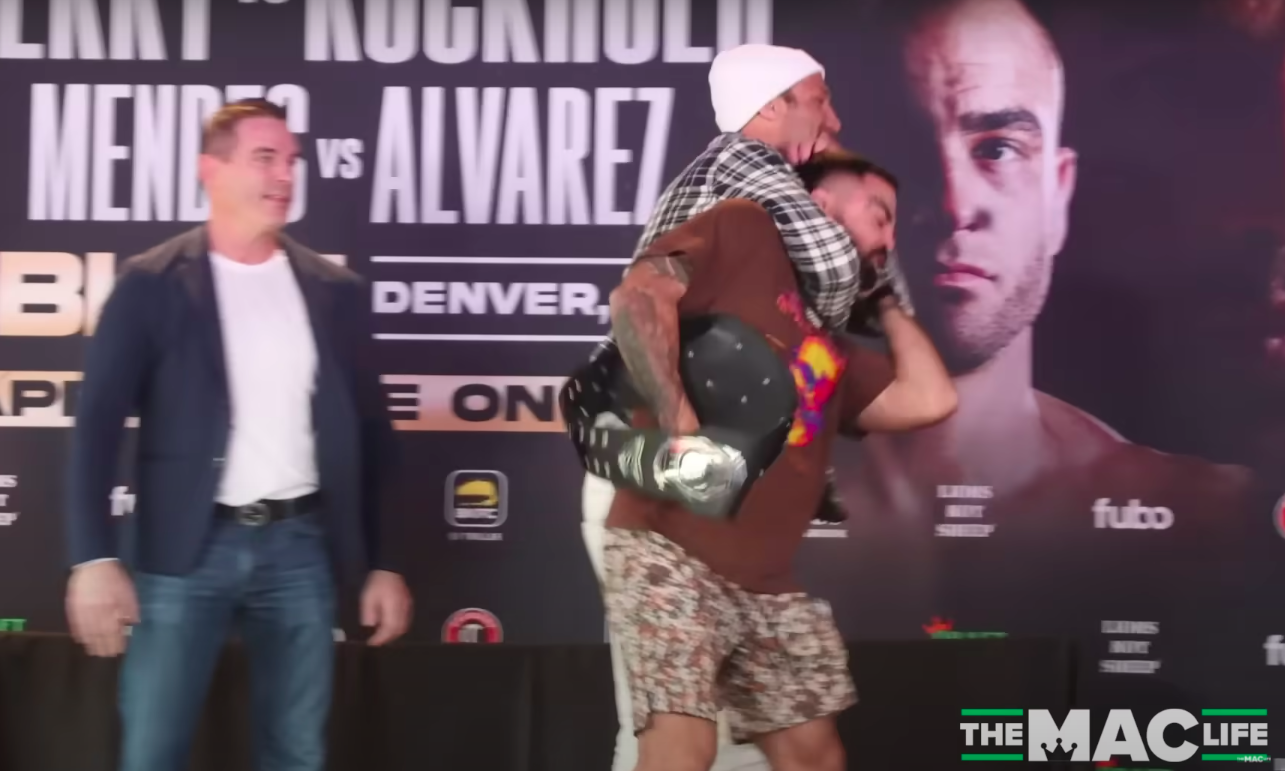 A few years ago, there's a decent chance this would have gone down differently.
On Thursday, ahead of their main event fight in Denver Colorado at the latest Bare Knuckle Fighting Championship card, Luke Rockhold and Mike Perry got into on stage. But this wasn't quite the tense situation that we've sometimes seen before in similar situations (Jon Jones and Daniel Cormier, we're looking at you) — but nonetheless, 'Platinum' said he learned all he needed to know about his forthcoming opponent.
"I put myself in a situation to be right where I want to be on Saturday night — head in his chest," Perry told TheMacLife afterwards. "The next step was me just going full-out punching. That's why it didn't escalate; because I'm better than that. We're professionals, and Luke's alright with me. We're gonna get in there, it doesn't matter if we're friendly today. We've been doing this shit a long time.
"When I put my head in his chest, the next step is explosive energy and it's f*cking gonna get nasty real quick."
Perry comes into the bout in confident form. The former UFC fighter scored a significant win in his last bout against Bellator standout Michael 'Venom' Page, and he says he has one key advantage over Rockhold this weekend.
"I've got the harder head. That's why he's so f*cked up in the head. His words just be slippin'. He be losing track of where his sentences are going because his head is soft. He's withered and he's been beaten over and over again.
"You quit!" Perry said of Rockhold. "He's done, he don't want it no more and I'm gonna show him the door."
–
Comments
comments