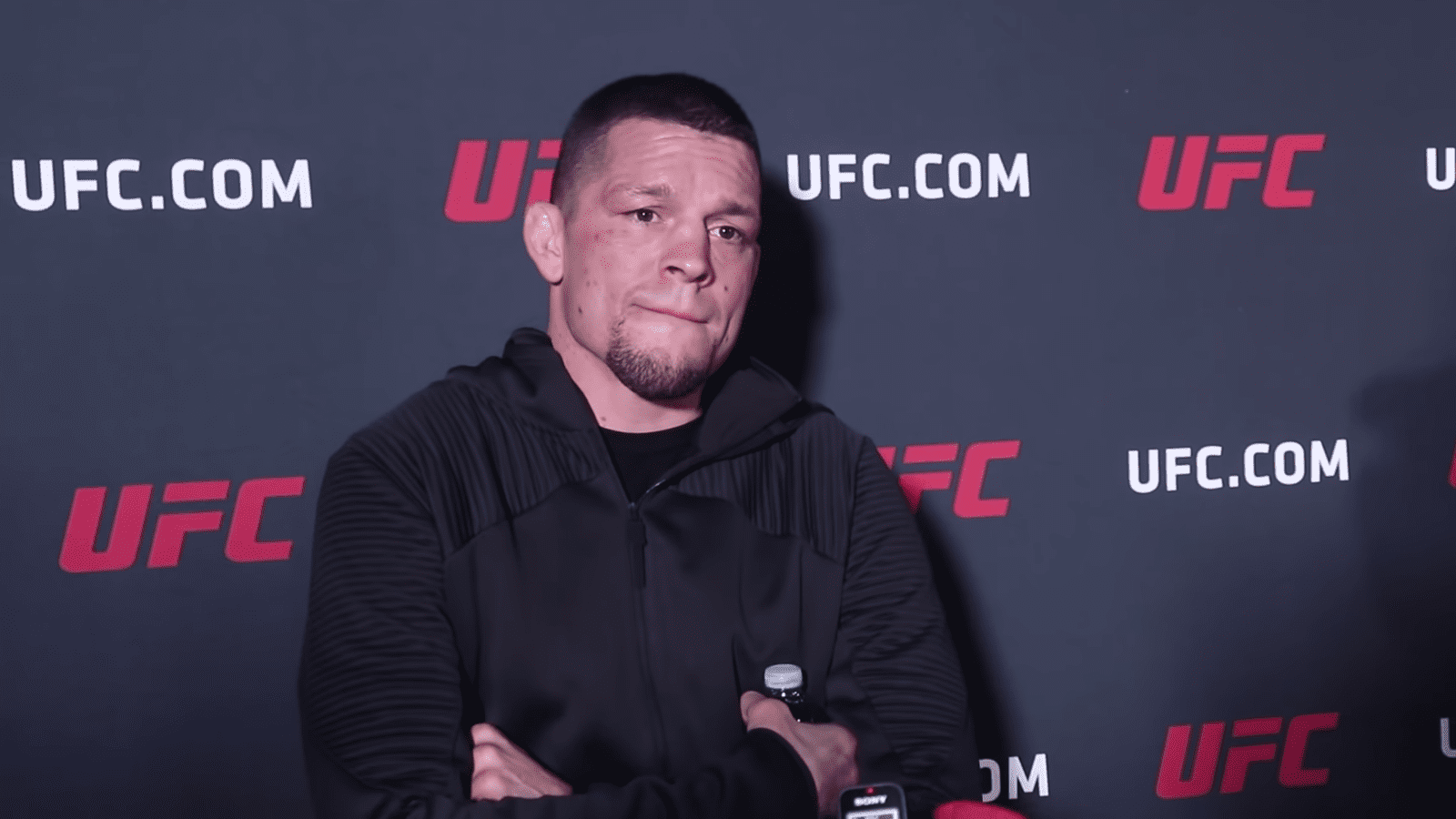 Nate Diaz has been released on bond after handing himself over to the New Orleans Police Department.
A warrant had been issued for the arrest of the former UFC fighter following an alleged street altercation last weekend at the famous Bourbon Street area of New Orleans, Louisiana. Footage of the the incident, which went viral online in the hours afterwards, appeared to show Diaz applying a standing guillotine choke to man, before dropping him to the ground unconscious.
The alleged victim in the incident, Rodney Petersen, is an amateur MMA fighter and professional boxer who sometimes goes by the name 'Not Logan Paul'. Diaz is scheduled to box Jake Paul in Dallas, Texas in August.
In a statement released by his representatives this week, it was said that Diaz had acted entirely in self-defence in the incident and that the confrontation occurred only after Petersen had "aggressively pursued" him.
Per a statement by the NOPD, as reported by MMA Junkie, Diaz arrived at a police station "in the presence of his attorney. … Diaz was transported to the Orleans Parish Justice Centre and booked accordingly."
"Nate voluntarily turned himself in to the New Orleans Police Department this morning approximately at 7:10AM CT," Diaz rep Zach Rosenfield said. "We continue to look forward to presenting all the evidence and videos that show Nate was acting in self-defense."
He added that Diaz posted a $10,000 bond "with the full permission from the court to resume travel, which includes returning to Stockton today. We appreciate how we were treated by the New Orleans Police Department, the court and their staff."
Per Louisiana law, if Diaz is found guilty of second-degree battery he could face an eight year prison sentence and/or a fine of $2,000.
Comments
comments