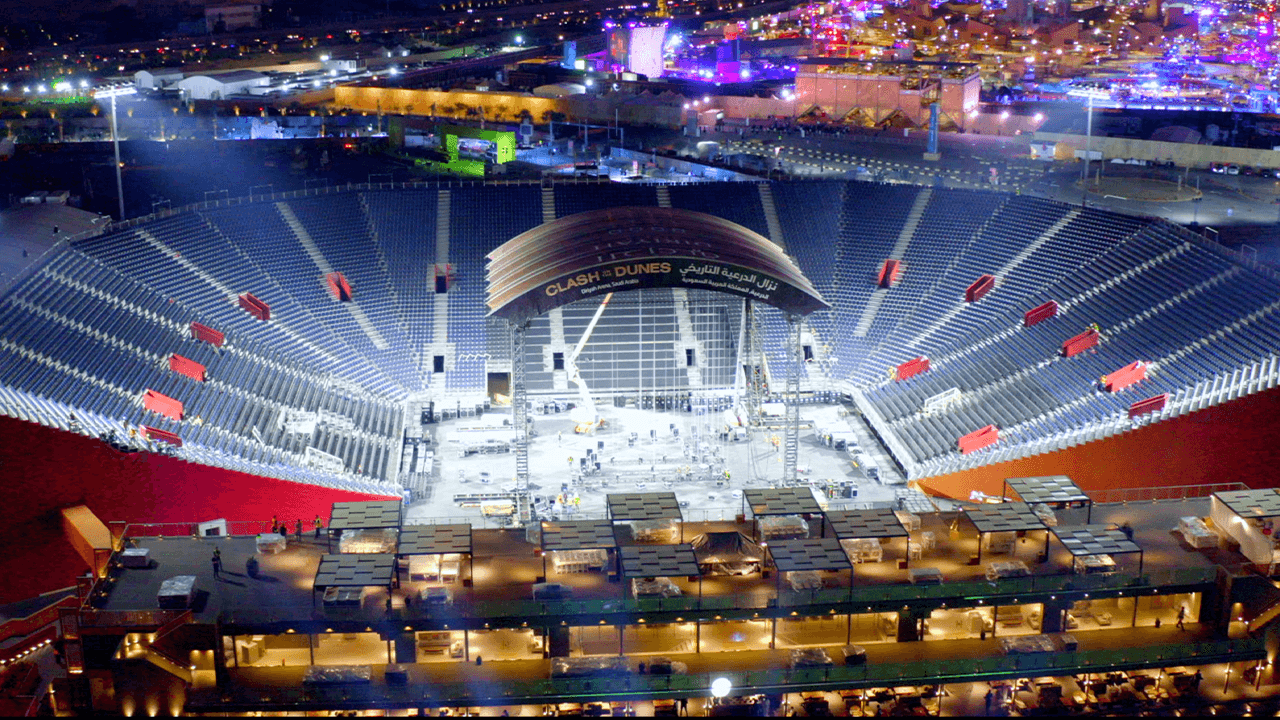 Despite much of the controversy surrounding the location of the Anthony Joshua and Andy Ruiz Jr. rematch, Saudi Arabia has delivered their promise of a custom-built arena for the contest.
The bout, which takes place this weekend in Riyadh, will be held in the 15,000 seat arena, which was built over the past two months ahead of the monster clash. While Saudi Arabia may not have been boxing fans first choice for the venue, the actual arena appears to be something of a thing of beauty, as evident in these pictures released by Matchroom boxing.
According to the release: "The 15,000-seat purpose-built outdoor arena's construction kicked off on the 7th of October and used almost 300 tons of steel to cover an area of 10,000 sqm at the center of historic UNESCO heritage site, Diriyah, the birthplace of the first kings of Saudi Arabia.
"It took 175 working dedicated staff to finish the works in time for what is considered the biggest fight in the past fifty years. The massive structure will take more than 2000 staff members to operate it on fight night and will seat 300 media with hundreds more seated in a nearby media center. The magnitude of the fight and the historical location will have all eyes on Saudi come December 7th. "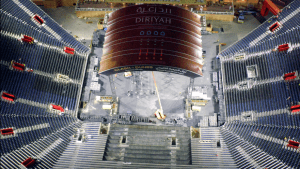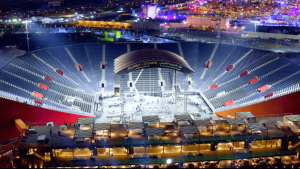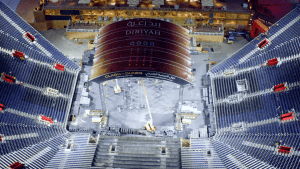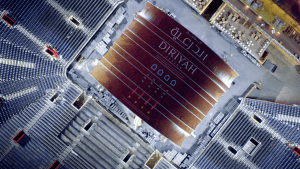 –
Comments
comments