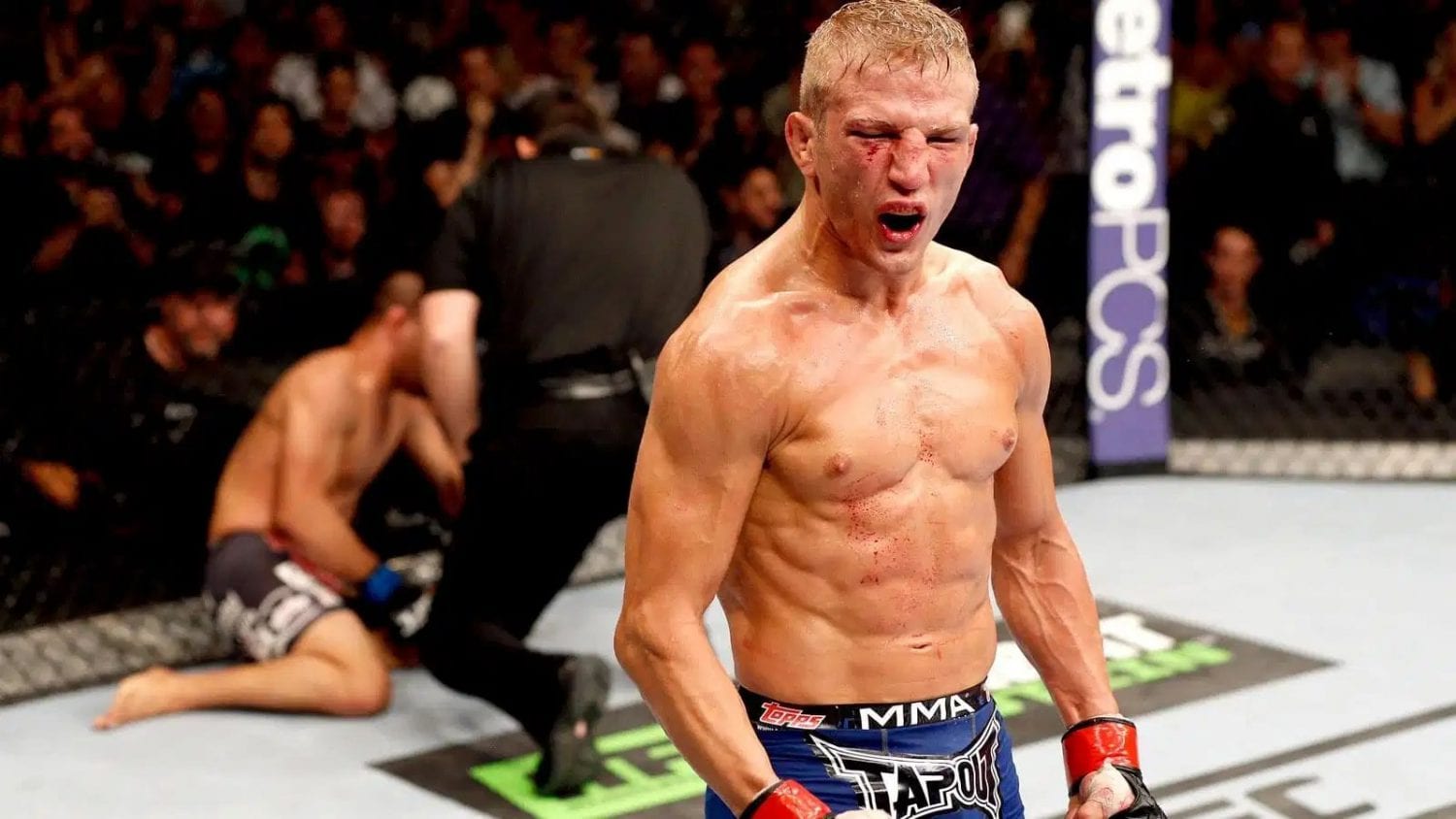 Former UFC bantamweight champion T.J. Dillashaw only has himself to blame for his extended absence from the UFC Octagon, but the reasoning for pulling out of his May 8 bout with top 135-pound contender Sandhagen is just a case pure dumb bad luck.
Dillashaw hasn't fought in more than two years after he tested positive for banned substance EPO following a flyweight title defeat against Henry Cejudo but was slated for a return early next month against Sandhagen — one of a handful of bantamweight fighters who have announced themselves as a serious threat in the division during Dillashaw's self-enforced absence.
But his return will have to wait just a little longer after Dillashaw took to social media to detail a bad cut he suffered in training which means he will be forced to postpone his cage return.
View this post on Instagram
"I'm sad to say that I have to be pulled from my fight on May 8th due to a cut received from a head butt while drilling. Rescheduling the fight as soon as possible," he wrote.
There is as of yet no indication as to whether the UFC will seek a new opponent for Sandhagen in the fight which was set to headline the UFC's card on May 8, but the likeliest route is that they will kick the can down the road a little longer and attempt to reschedule for when Dillashaw's cut has healed.
Comments
comments