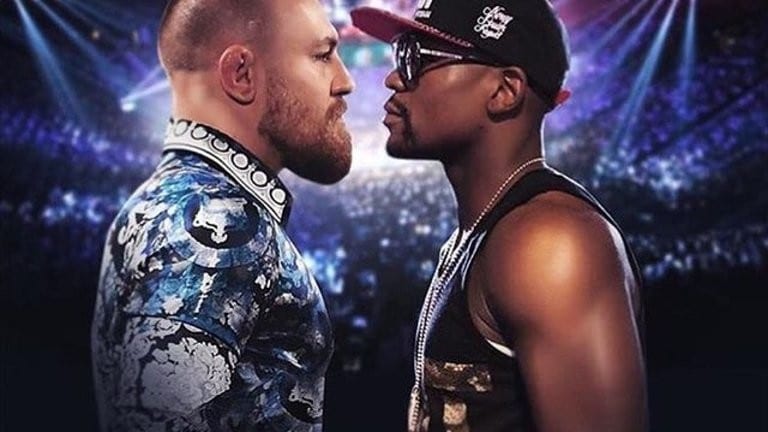 Conor McGregor and Floyd Mayweather will come face to face on several occasions in the lead up to their boxing fight on August 26 in a media tour that will see multiple cities.
In a similar vein to the UFC 189 world tour, McGregor and Mayweather will travel from press conference to press conference in various locations to promote their contest. It's welcome news to fans, as the entertainment potential has been discussed endlessly since the fights announcement last week.
The news was confirmed by Showtime executive vice president Stephen Espinoza, who was speaking on The MMA Hour, today.
"I think it would be a big miss — just as purely a fan — to not see the two of them interacting repeatedly," Espinoza said. "Mayweather did ten cities in eleven days for the Canelo [Alvarez] fight. I don't think it will be something like that, but I do think this is the kind of thing where people are going to want to watch it, touch it and feel it. And see these two guys interact.
"I do think late June, early July, there'll be multiple cities — not a huge tour — but more than a couple. I think it will be something that is really entertaining to watch."
—
Comments
comments