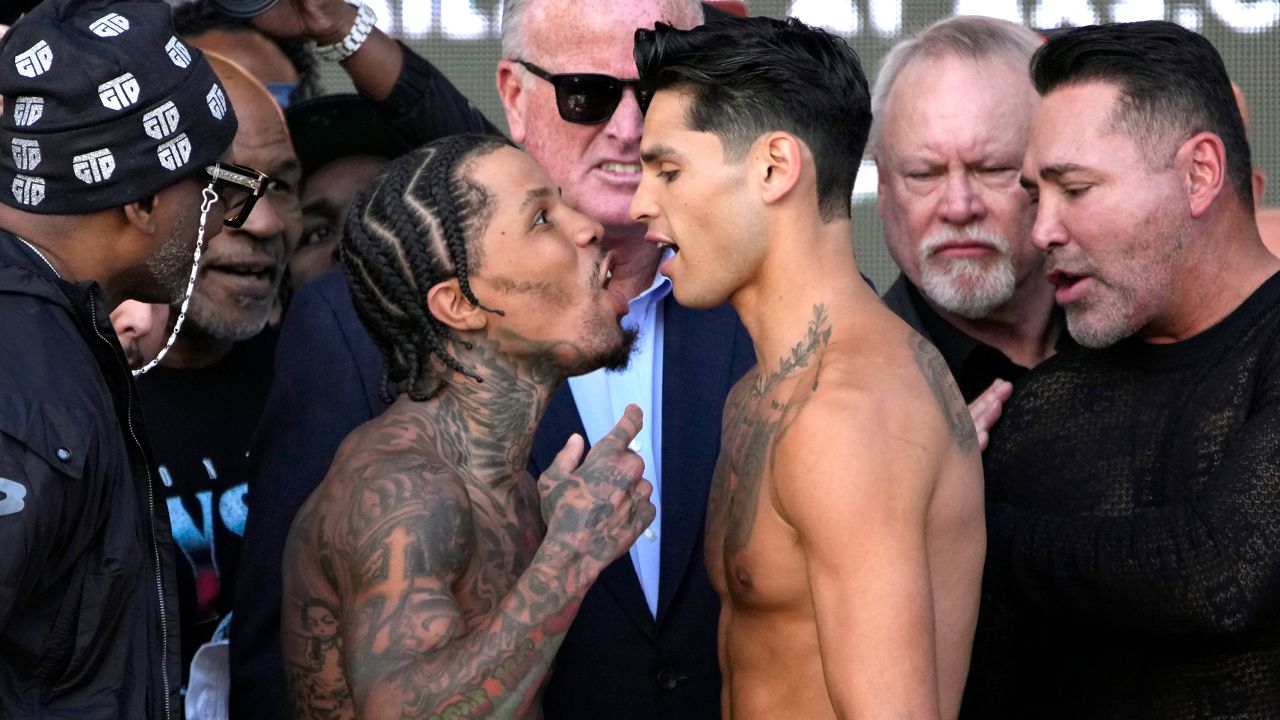 It was arguably the year's most anticipated boxing match but the dust hasn't settled just yet after 'Tank' Davis seventh-round TKO win against Ryan Garcia last Saturday night in Las Vegas. 
Garcia told Ariel Helwani on Showtime in advance of the fight that he was aware that there was a spy in his camp. "I allow them to have as many moles as they want. I invited them to come watch me train tonight," Garcia said as part of a pre-fight interview. "It's not gonna stop what's already gonna happen. I just laugh at it. It's like they send little Judases. They pay them off, If that's your definition of being a champion and holding yourself with honour, you have something coming for you. He is asleep right now and I'm gonna wake him up come Saturday night."
But now, three or day days after experiencing the first defeat of his professional career Garcia took to social media to again reference the issue. "Actually sad I had a mole in my camp. Like wtf that's crazy but thank God it's brought to light now," he wrote on Instagram. "Also, didn't mean for that to come off as an excuse or anything," he explained. "I lost, period. I'll come back but I'm just shocked that part of my team crossed me, someone close to me. Unbelievable. But it's a testimony that you must be aware of everyone."
View this post on Instagram
Garcia didn't name the alleged mole but online speculation has suggested that it may have involved a Mongolian 5-0 boxer, Erdenebat Tsendbaatar, apparently due to a comment he wrote online: "King Ryan, in sparring I injured you with a body shot. Now you lost to 'Tank.' I am sorry. Are you OK?"
He later distanced himself from the allegations, again on social media, saying that the situation is simply a case of a message being lost in translation and misinterpreted by Garcia and his supporters.
"Hey King Ryan, my bro," Tsendbaatar wrote. on Instagram. "My last post I used Google translate. The translation was incorrect and confusing. My apologies. Who is mole? What are you talking about? I am not mole. I don't even speak English. I don't even like Tank. I will fight him and KO him in the future. During our sparring, I tried to help you and sparred Tank-style boxing.
"I was cheering for you to win against Tank. You are great boxer. But next time try to learn from sparring and hopefully you will not get hit by the same punch during the fight. Good luck to you and God bless."
Comments
comments