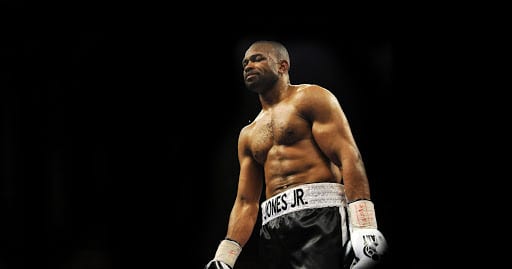 Roy Jones Jr. says he and Mike Tyson will be facing regular drug testing ahead of their exhibition contest on November 28.
The pair are set to come out of retirement at 51 and 54-years old respectively, and with the fact the contest won't be marked on their professional record, there were questions as to how much scrutiny would be put on the pairs pre-fight preparations. According to Jones Jr. on the Joe Rogan Experience podcast, it's the same as it would be if they were still competing as professionals.
"They said they were doing regular fight testing, so just how they would do in a normal fight," Jones Jr. said. "We're going to get tested as though we were regular athletes, as though we were fighting a regular sanctioned fight. VADA has already been to my house once.
If you ain't got it in those 51-years of life, then too bad, you ain't getting it. … [Good for me] I never stopped moving"
Jones Jr. also revealed the rounds would be two minutes long, and the WBC were interested in creating a title for the meeting.
The pair were originally set to meet in the ring on September 12, only for the promoters of the contest to delay proceedings to the current November date after unexpected interest in Tyson's return.
–
Comments
comments