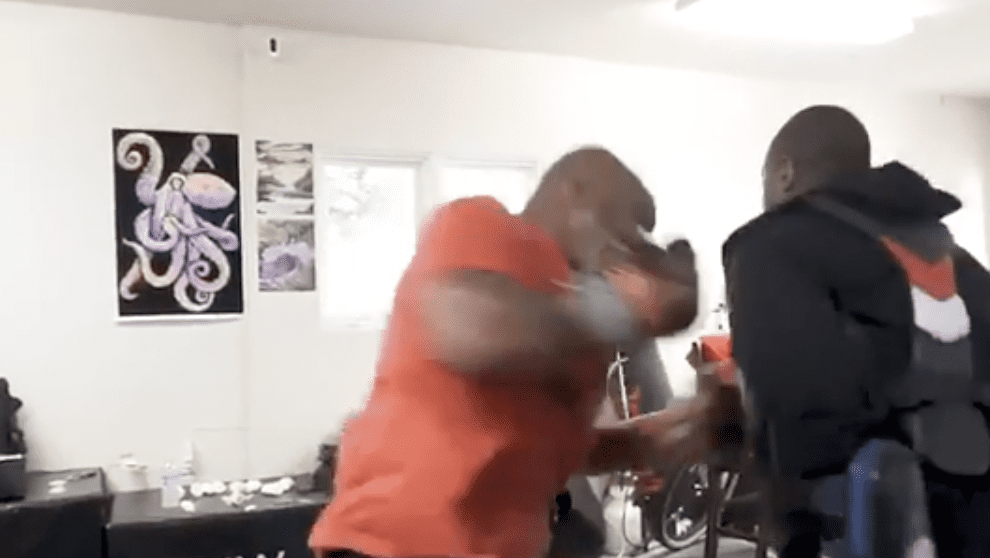 Last week, Mike Tyson brought the internet to a halt with just 6 seconds of training footage.
The former heavyweight boxing champion has started training again with an eye to take part in some exhibition bouts in the near future, and if his pad work is anything to go by, opponents might want to stop and reconsider accepting any deals.
Certainly, that's the case according to Rafael Cordeiro, the man on the other side of the mitts.
"It was a great experience. I can tell you, man, I trained with my idol," Cordeiro said, speaking to Marcelo Alonso of Sherdog MMA. "I have opportunity to train the best guys in the world, inside the martial arts. Now I have an opportunity to train Mike Tyson and I can [say]: nobody hits like Mike.
"He hits hard as hell. The experience that I have to share knowledge with him, to learn from him, not just about boxing, but I learned about life. I think it is the best experience that I have in my life. One hundred percent."
Cordeiro and Tyson have been training for a few weeks now, and already Cordeiro believes Tyson is showing some of the ability that made him a ferocious competitor decades ago.
"In my history, I have a worked with a lot of world champs, but experience that I have now work with this guy is different level. And I've had opportunity to work with the world champ in that I know about mentality. I know about my mindset and everything that I can see about this guy is he's ready to fight any time in a moment," he said.
"I think Mike, he born to fight. The way he trained, the way he put his mind. He changed his mind when he started training. All the time when we started training, he change his mind. He goes in different planet, you know. And from there I can tell this guy born to fight."
"His body, his muscle memory about techniques, about combinations is still there," Cordeiro continued. "And the three weeks [we trained] he got better and better and better. I started training just like, let's see what is going to happen now. Every single day he trained, he trained and trained. He never stopped. I believe if he wants to do something in the future, he will be able to do this.
"I don't know why he wants, I don't know his plan, but for sure, if he want back, he want to back on hundred percent then it's going to be a lot of people down."
Comments
comments