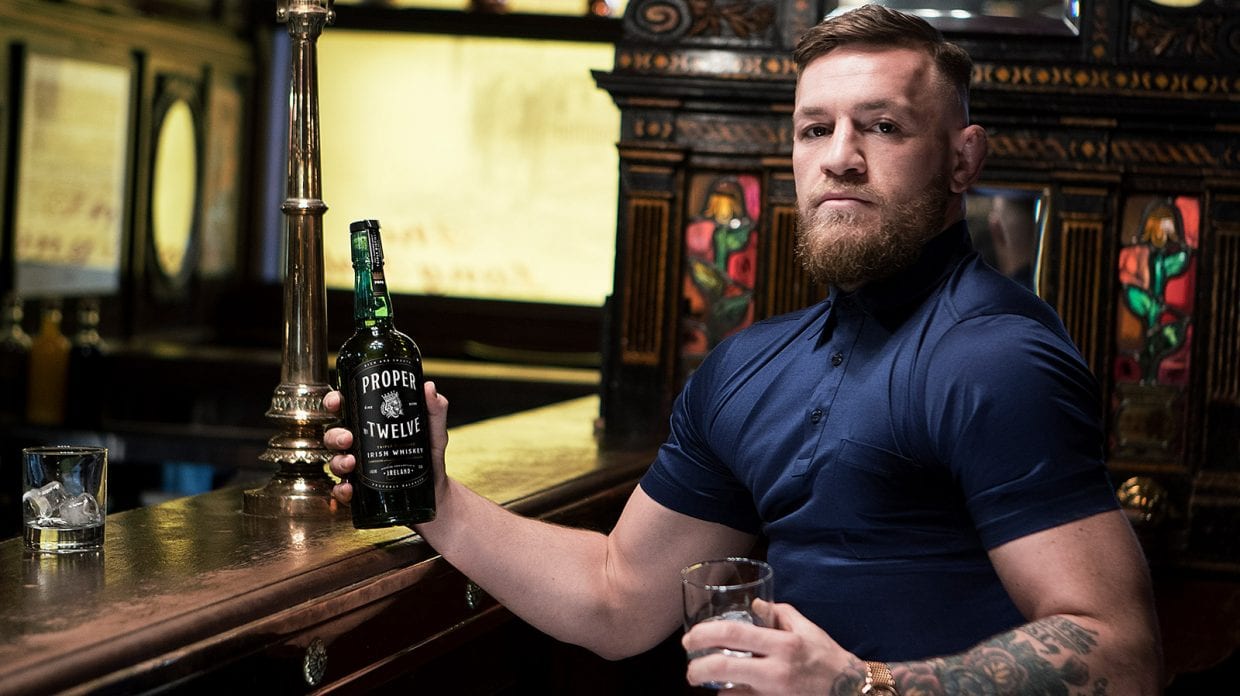 Proper No. Twelve's emergence in the Irish whiskey market has participated in an overall growth in the Irish whiskey market in the United States, according to a report by the Irish Times.
Combined sales have soared past the previously unheralded billion dollar mark leading to a market growth of 12 per cent. Despite this Jameson, long considered the market leader in Ireland's Irish whiskey portfolio, has seen its sales drop with industry analysts attributing this to the interest in Conor McGregor's Proper No. Twelve since its launch last year.
View this post on Instagram

Never wanted to be an ice cube more #OneForAll
Around 4.7 million nine-litre cases of Irish whiskey were sold in the United States last year per the Distilled Spirits Council, marking a significant increase from the year prior and even more so from 2003 when distillers combined to a comparatively modest $73 million.
Jameson's influence as the global leader in the Irish whiskey market has been impacted by McGregor's entrance with Proper No. Twelve, which launched last year initially in Ireland and the United States but has since expanded into the United Kingdom and Australia.
It was reported to have sold out its first 6-month supply within 10 days of being available and has shipped more than 200,000 cases since its launch less than a year ago.
Was there ever any doubt I'd turn Whiskey to a Billi?
I turned "human cock fighting" to 4.2.
I'm gonna toast on this fine Thursday this amazing news.
Sláinte to the only true Irish Whiskey we have left, @ProperWhiskey!
Irish owned forever.
Thank you all.
It has been my pleasure. https://t.co/E9RGpRxAC5

— Conor McGregor (@TheNotoriousMMA) April 25, 2019
Edward Mundy, an analyst with beverage research company Jeffries, says that the emergence of Proper No. Twelve could have serious effects on Jameson and its distiller Pernod Ricard which has found itself in the crosshairs of US investment firm Elliott Management.
"The informal ambition is for Pernod Ricard in the US to grow ahead of the market: if Jameson is disrupted by Proper No. Twelve, this makes this ambition harder to achieve in the near term," Mundy said.
Comments
comments