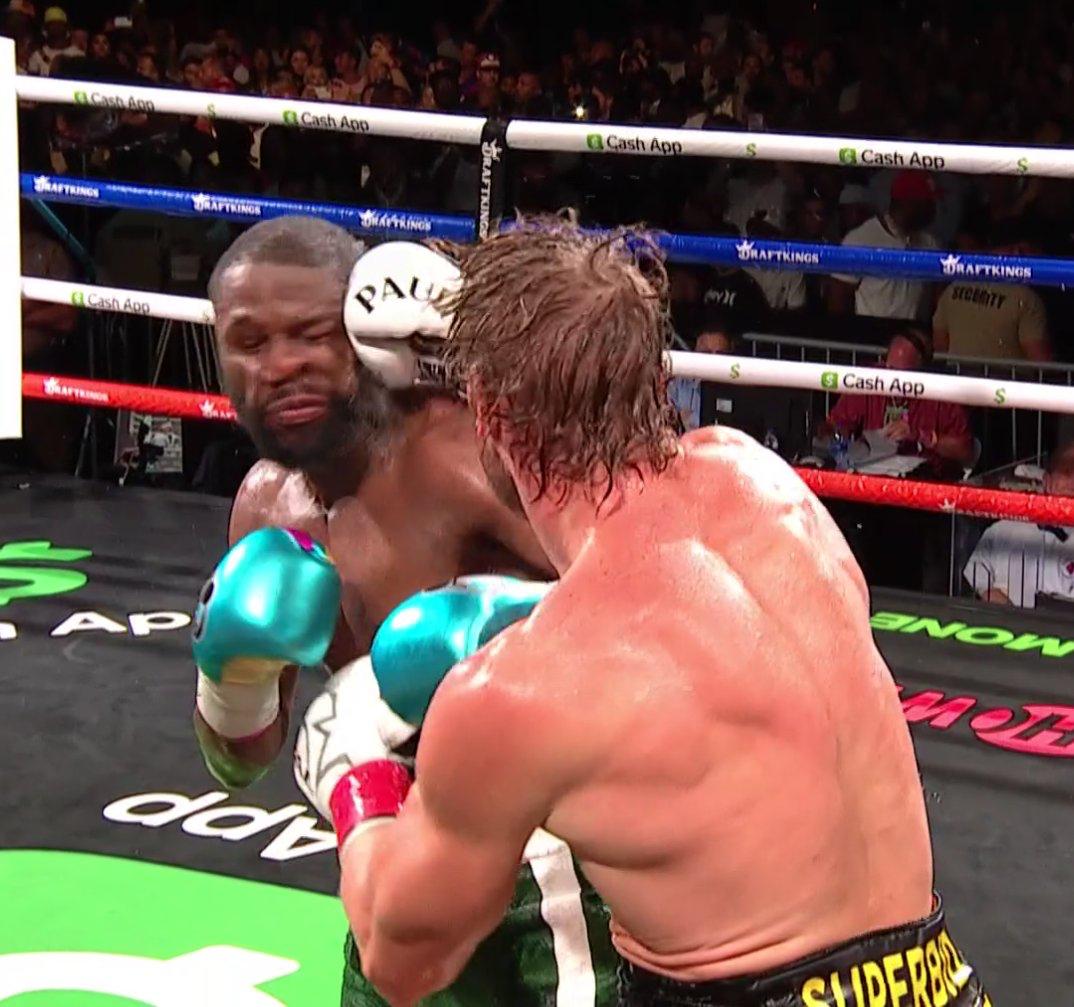 Floyd Mayweather says that he had "fun" against Logan Paul but the 44-year-old indicated afterwards that his run of exhibition fights might be over. 
Paul was Mayweather's second exhibition since he called time on his boxing career in the late summer of 2017, and came a couple of years since he easily dispatched Japanese kickboxer Tenshin Nasukawa in Japan on a RIZEN New Year's card. On that occasion Mayweather got out of there in the first round but on Sunday night in Miami, he was unable to end the fight by the time the bell rang after the eighth round.
No judges means no decision but it's probably clear that Mayweather doesn't take fighting a YouTuber to the distance, regardless of any weight disparity, as a 'win' and afterwards appeared to rule out stepping into the ring again, exhibition or not.
"Oh absolutely not; I retired from the sport of boxing," Mayweather said in the post-fight press conference.
"I retired from the sport of boxing. I've said this before: It's not easy, even for this fight. Just train a day and then take a couple of days off, train a day then take a couple of days off because of the age, because of the wear and tear of early on in my career. No punches to the head or anything, but just boxing and just sports period is really hard on the body, athletes, period. As far as me coming back to the sport of boxing (professionally), absolutely not. As far as me doing an exhibition again, probably not.
"Of course at my age I'm not going to perform like when I was 19," he said. "I'm not supposed to. Is my hair going to be all black forever? Of course not, it's going to turn all grey. I understand that; it's a part of life. I'm I going to be able to always fight like when I fought Diego Corrales or Arturo Gatti? Absolutely not, but I understand that."
Comments
comments