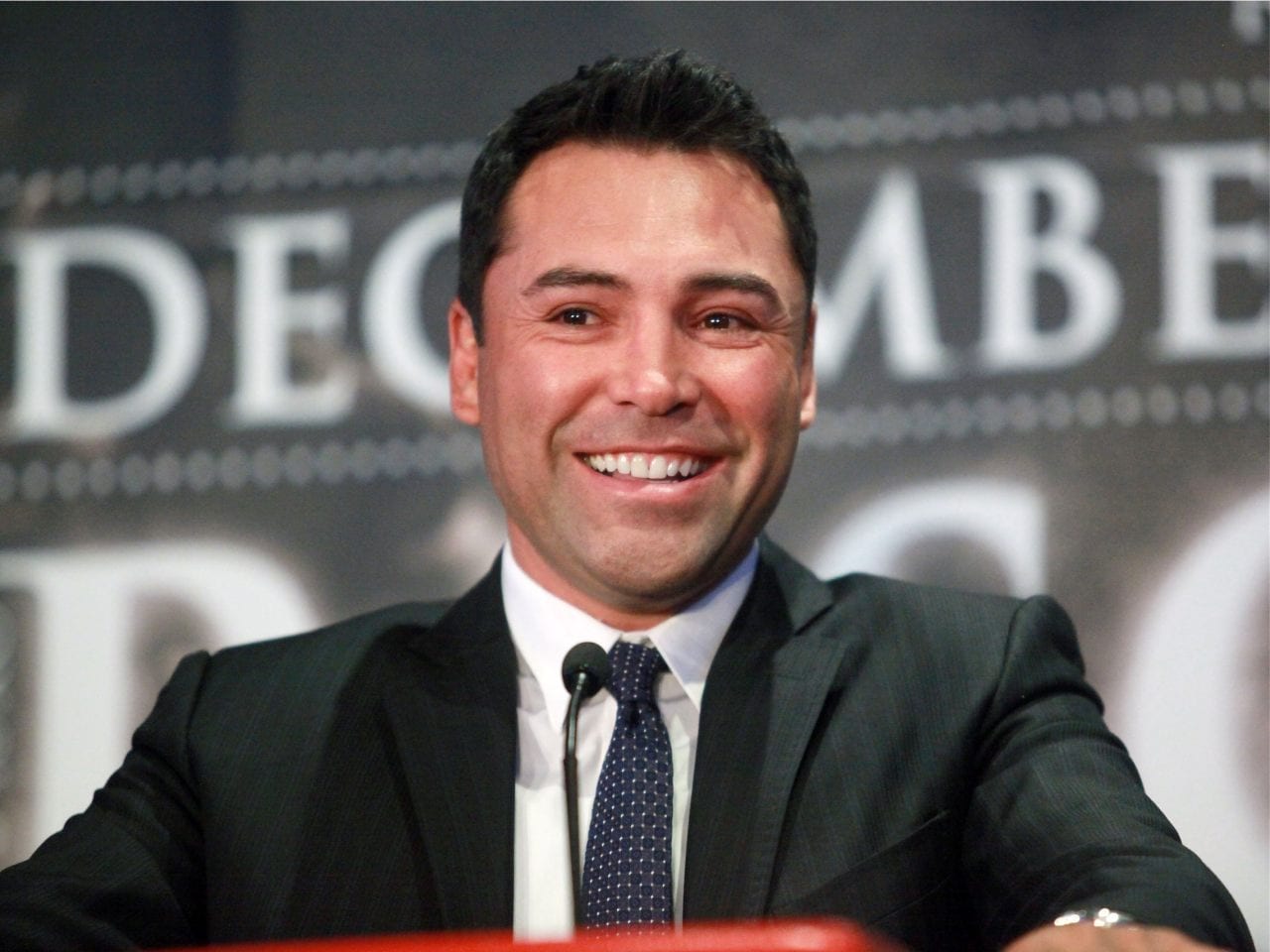 Oscar De La Hoya has repledged his comeback to boxing after retirement, and claims his training is going swimmingly.
The former champion and Golden Boy promoter announced his intention to box again a few months ago, and apparently since then has been in preparation as he looks to return to the ring in the first part of next year.
"I really am considering making a comeback. I have been training. I seriously feel incredible. I feel amazing. With me, I always fought the very best, and why not? If I make the comeback in the first quarter of next year, by the way, I have slimmed down 20 pounds, it's going to be against the very best, like always," De La Hoya said, speaking on Instagram Live [H/T BoxingScene].
And, De La Hoya claims it's not just a retirement to earn a few dollars, but instead one to test himself against the best in the world as they currently stand.
"None of this ducking fighters like the way fighters duck everyone today. They make it impossible because they price themselves out. It's a huge problem," De La Hoya said. "… George Foreman did it, and I think I can do it as well … I feel like a million, million bucks. It's crazy."
Comments
comments