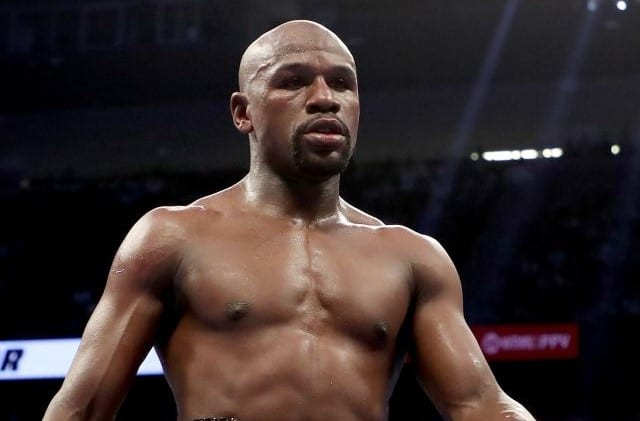 Floyd Mayweather says there are too many championship titles in the sport of boxing.
The icon spoke at an open workout for Gervonta Davis earlier this week, and admitted the sheer scope of boxing organisations has created a world in which it's far too easy for athletes to win a world title in some form or another.
"I wanna say this right now about the sport of boxing, and I want everybody at home to hear me when I say this – a belt, I'm tired and [when] I'm at home – and this goes for any company," Mayweather said live on Showtime Sports' YouTube channel (H/T BoxingScence). "I don't care if it's Top Rank, if it's Golden Boy [Promotions], if it's Mayweather Promotions, if it's PBC – there's too many champions in the sport of boxing right now. Too many champions. It's not a such thing as a super champion, not at all. And I'm not taking nothing away from no fighter. It's too many belts.
"And the reason why it's too [many belts], let me tell people what's going on in the sport of boxing, why there's so many different titles and so many different belts. People don't know you have to pay, for every belt that you win, there's a sanctioning fee. So now, if a fighter wins an interim belt, he has to pay a sanctioning fee. If a fighter has just the regular belt, he has to pay a sanctioning fee. Then, if a fighter is a super champion, then he has to pay a sanctioning fee. This is not good for the sport of boxing. Now, when a fighter fights, every fighter is a champion now. Belts now is like a fighter winning an amateur trophy. Everybody is a champion. Everybody have a belt."
Comments
comments