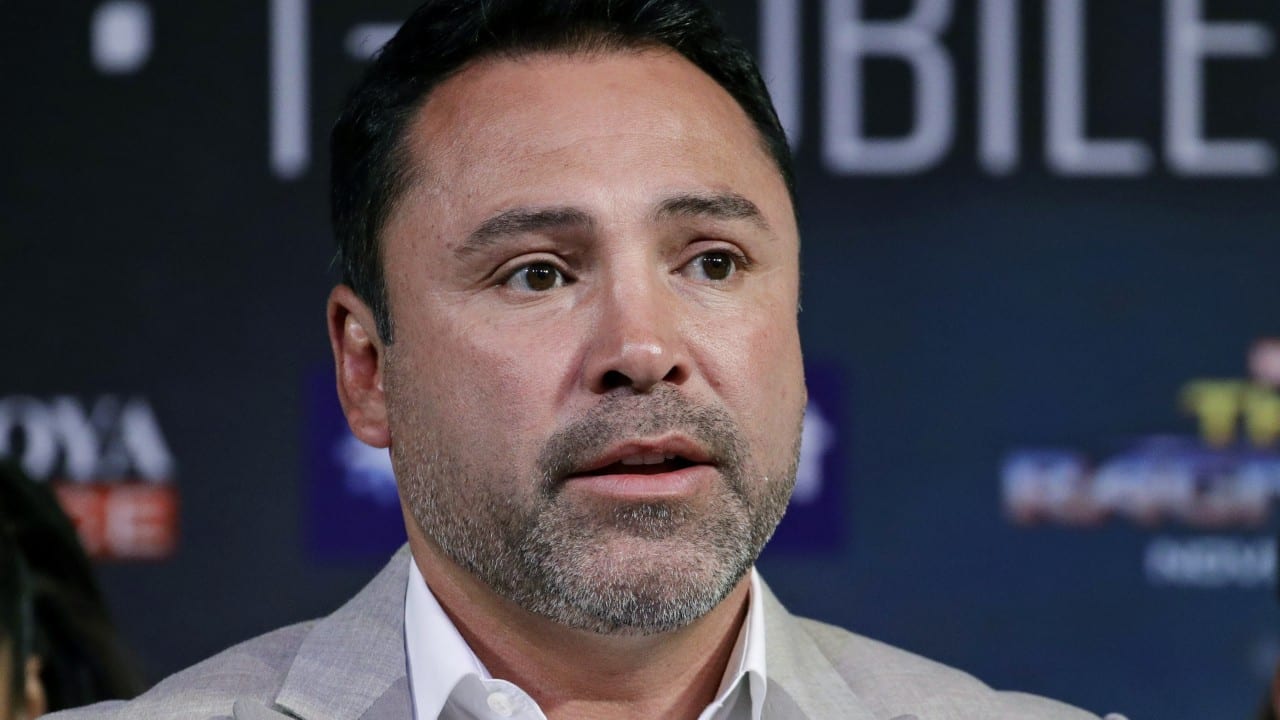 Oscar De La Hoya has announced his return to boxing will occur on July 3.
The 48-year old, who last fought professionally in 2008, made his announcement today at a Triller press conference and will be working with the social media brand moving forward. As of yet, there's no opponent or venue, but per ESPN and Yahoo Sports, Triller are targeting a location in Texas (with a crowd), and De La Hoya wants to test his mettle against none other than Floyd Mayweather.
De La Hoya first announced his intentions to return to boxing last August, and claimed he would meet any of today's stars in the ring and handle them, particularly targeting Gennady Golovkin. Per ESPN, Triller would instead rather see De La Hoya mix it up with a "big UFC star".
Considering UFC president Dana White's contentious relationship with De La Hoya, however, it would seem initially unlikely a UFC fighter would be allowed to take the bout outside of the Octagon.
Comments
comments