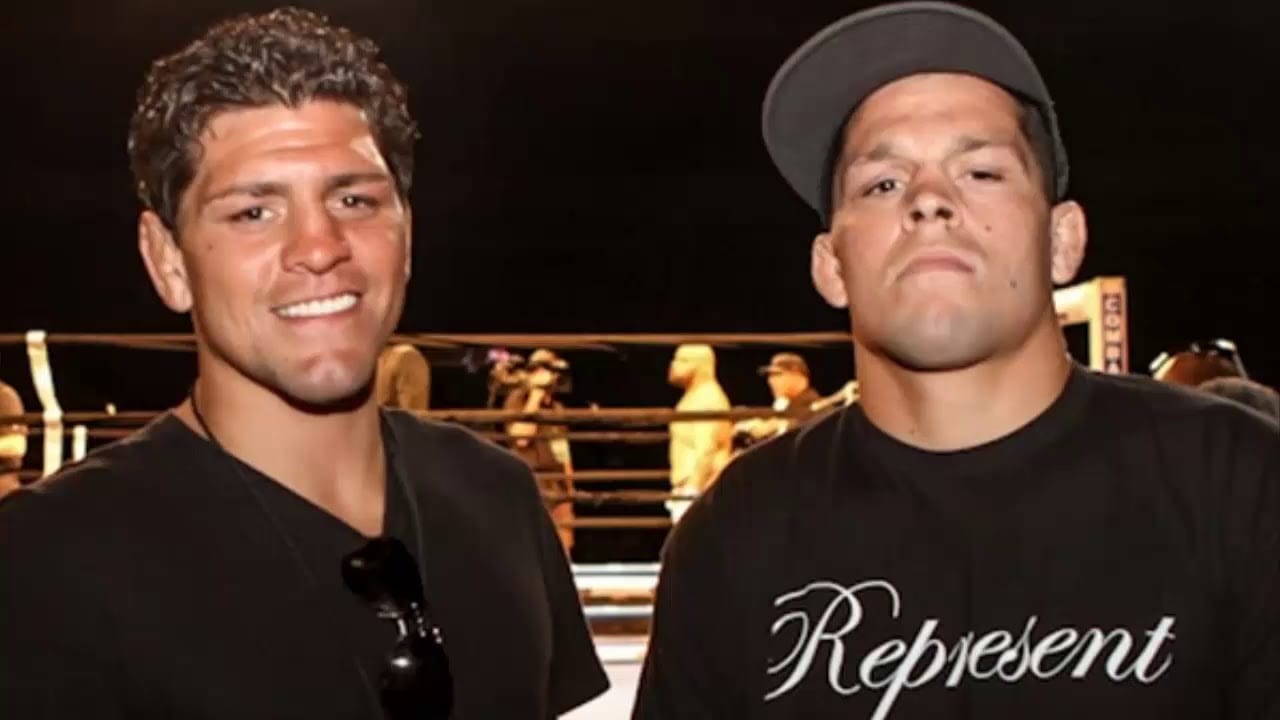 Nick Diaz will never compete in the octagon again and Nate Diaz is living the high life — quite literally — as an A-Lister now focused on his burgeoning cannabis empire, according to 'Skrap Pack' teammate Gilbert Melendez.
The elder Diaz had been tentatively linked with a welterweight contest against Jorge Masvidal at next month's UFC 235 event but the proposal ultimately fell apart and, judging by Melendez' comments, it appears that this was the last opportunity we may have had to see Nick don the 4oz gloves one more time. Masvidal, incidentally, ultimately ended up in the UFC London main event opposite Darren Till on March 16.
"I would love to see him come back, but last time I checked, he's retired," Melendez said on an edition of Chael Sonnen's 'You're Welcome' podcast, though didn't rule out the possibility that he may one day change his mind. Diaz is known to be extremely conscious of his personal fitness and Melendez says that the triathlete may one day opt to throw leather once again if the idea appeals to him.
"If anyone could come back and do it, and stay on track and everything, it's him," Melendez said.
Nate, meanwhile, who hasn't been seen in the UFC since an August 2016 defeat at the hands of Conor McGregor is in no rush to compete. He had agreed to face Dustin Poirier at the UFC's November event in Madison Square Garden last year but after that particular bout fell apart, UFC President Dana White admitted that he thinks the younger Diaz brother's time in the UFC has come to a close.
Melendez says that Diaz has been enjoying his time as an "A-Lister" outside of the cage, as well as making moves in the developing cannabis industry in California.
"He's training hard," he said. "His brand is huge. He's so dang famous; the guy's an A-lister now. Everyone knows him where I go.
"He's big in the cannabis game out there and hanging out with celebrities, doing appearances. Being a real businessman out there. He has his specialties, and he's doing good. He's training all the time, living a good lifestyle."
Comments
comments