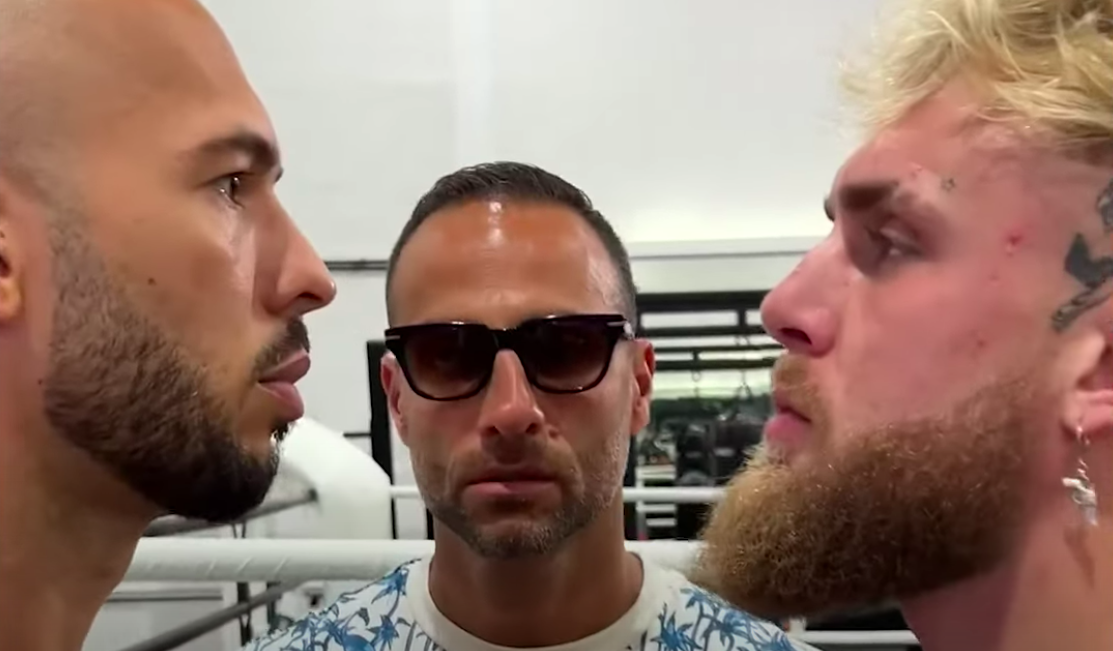 Jake Paul might have lined up his next boxing match.
The undefeated YouTube boxer Paul, who last month defeated Anderson Silva by decision in Glendale, Arizona to improve his professional record to 6-0, uploaded footage to social media of a staredown with British-American influencer Andrew Tate along with the word 'negotiations'.
The potential fight would come amid calls for Paul to finally take on an experienced professional boxer after previous bouts with Tommy Fury and Hasim Rahman Jr. fell apart for a variety of reasons. Tate, who has a history of controversial statements on social media and who has been banned from various social media platforms for 'hate speech', among other reasons, has competed extensively in professional kickboxing where he compiled a record of 76-9.
Paul has previously hit out at Tate's perceived 'sexism' online, but said that he shouldn't have been de-platformed.
"I don't think Andrew Tate should be banned," said Paul previously. "I think freedom of speech is super important and I think private companies should give people like him a second chance. But I don't think he ever gets into the ring and risks his alpha male appearance to fight me or Logan. Andrew Tate, you're scared to get into the ring with one of us."
Tate, meanwhile, has previously heralded Paul's dedication to boxing.
"I think Jake Paul is a man who is very dedicated to his craft," Tate said. "He is not just a YouTuber, Jake Paul is a boxer. He spends his life training, he has a lot of time, money and resources. The idea he is just a YouTuber is foolish, KSI is just a YouTuber. Jake Paul is a boxer and he is certainly a best of all the influencers are fighting today, hands down."
Comments
comments