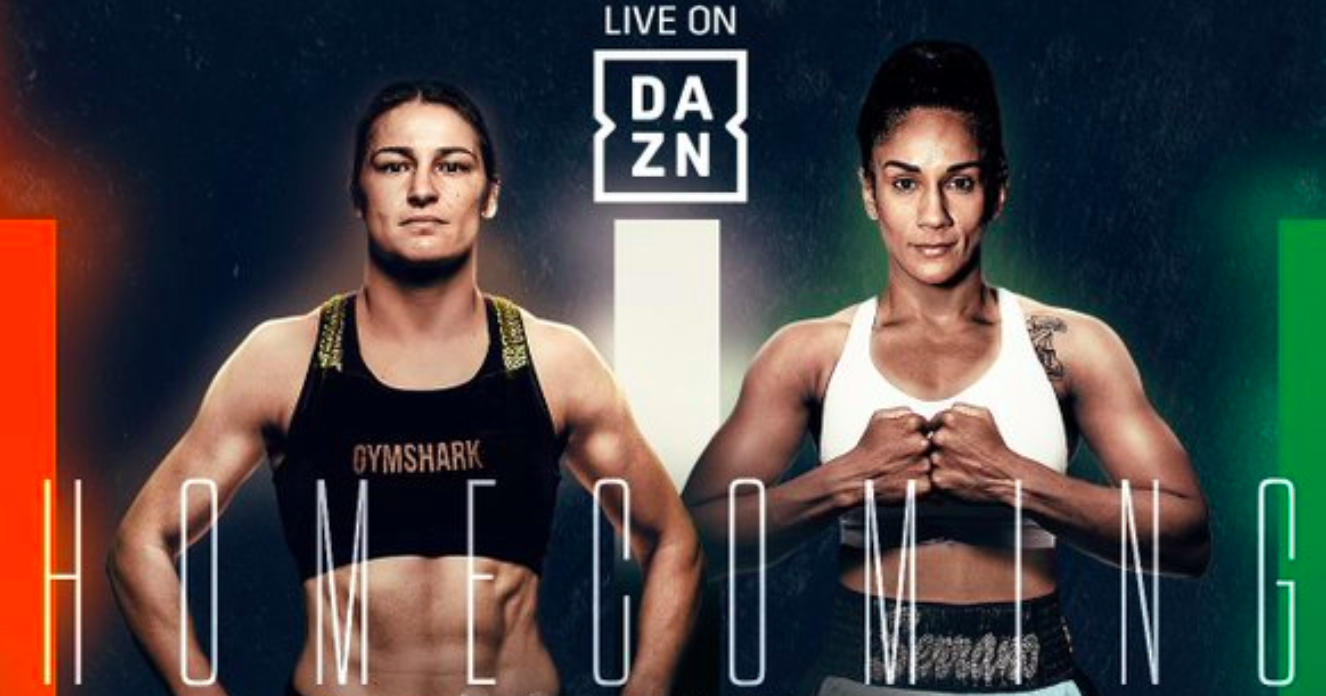 The rematch of the biggest women's boxing match in history is confirmed for May 20 — and Katie Taylor couldn't be happier about it.
Taylor, the world undisputed lightweight champion, defender her crown against the seven-weight world champion Amanda Serrano inside the hallowed halls of Madison Square Garden last April in what was — by far — the biggest female boxing match to have ever taken place. On that occasion, Taylor had her hand raised but it was clear that her competitive rivalry with Serrano would come with at least one more chapter, provided that the often circuitous obstacles often inherent to boxing could be navigated.
There remains questions as where the Taylor-Serrano rematch will take place (more on that later) but faced with the opportunity to headline a global event inside her own nation's capital, Taylor is ecstatic that a long-held ambition is finally coming true.
THE REMATCH 🇮🇪 MAY 20

After a modern day classic last April… @KatieTaylor and @Serranosisters run it back in Dublin, Ireland!#TaylorSerrano2 | @DAZNBoxing pic.twitter.com/G0FWNTQD4f

— Matchroom Boxing (@MatchroomBoxing) February 5, 2023
"This is more than a dream come true," said Taylor, shortly after witnessing Serrano's win against Erika Cruz in New York on Saturday night. "My [professional] debut in Ireland against The Real Deal, Amanda Serrano, this is incredible.
"I thought it was a great performance," she added of Serrano. who unified the featherweight titles with her win. "I obviously was cheering her on because we wanted this fight. Undisputed champion versus undisputed champion. The last fight was an epic fight and I think the next one is going to be exactly the same.
"This is still the biggest fight in women's boxing, I only wanted the biggest fights and this is definitely what I want."
As for Serrano, the Puerto Rican said that she is happy to travel to Ireland for the rematch — particularly after Taylor visited New York last year for their first fight.
"Katie is a true champion, she came here to New York and she fulfilled both our dreams to fight each other," she said. "Now, she deserves to fight in Ireland and it's going to be a bigger and better fight over there. I've learned a lot and now I know what I need to do. I've done enough [to win next time] and I will do more."
As for where the fight takes place, questions remain. The official announcement didn't include a venue, and comes after a squabble between Taylor's promoter Eddie Hearn's Matchroom Boxing and the GAA, the association who hold the rights to the 80,000 capacity Croke Park — a venue cited by many as the ideal location for what is expected to be a landmark day for Irish sport. Both parties have gone back and forth about the venue hire prices, with the GAA denying Hearn's statement that it three-times more expensive to hire than Wembley Stadium in London.
The 3Arena, which has hosted both UFC and Bellator events, is also a candidate — but the situation is complicated somewhat by the May 20 date also hosting another large sporting event; the Heineken Champions Cup final in the Aviva Stadium. This, it is thought, would have a knock-on effect when it comes to factors like hotel availability.
Nonetheless, the Croke Park issue doesn't appear dead as of yet after Hearn revealed potential sponsorship discussions with Conor McGregor which could bridge any payment gaps between Matchroom and the GAA.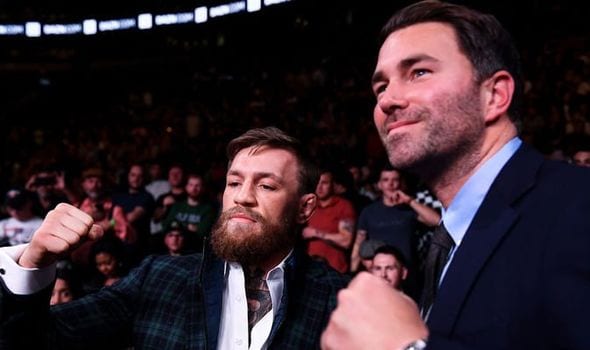 "As a fight sports fan, when you see on your feed, 'Conor McGregor now follows you,' you're wondering what's going on here," Hearn said to Matchroom Boxing.
"Obviously I saw all the posts going backwards and forwards. Smart marketing for Proper Twelve, but also obviously a passionate Irishman who loves Katie Taylor and wants to see her accomplish her dream, which is, one, to fight in Ireland, and two, to potentially do it at Croke Park.
"We talked. He wanted the background: why were the costs so high, what could we do about it, was there an opportunity for Proper Twelve as well? There's a little bit of beef obviously, you've got Conor McGregor with Katie Taylor and Jake Paul with Amanda Serrano, and I think Conor's main priority is to potentially see history made in Ireland.
"We went backwards and forwards, we're going to speak again this week. I may well fly to Ireland this week as well for a few meetings. He talked about the process for Katie Taylor: is it the 3Arena and then Croke Park, or do we try and find a way to make Croke Park happen in May? We know there are obstacles there.
"Whatever happens, Katie Taylor's next fight will be in Ireland and she will get her night, whether it's in May or whether it's in September. Obviously the priority is to make sure Katie Taylor fights in Ireland next, and probably the one after. Maybe we end her career from here in Ireland. It was very helpful to have a chat with the Champ Champ, and see what he could do to help."
Comments
comments