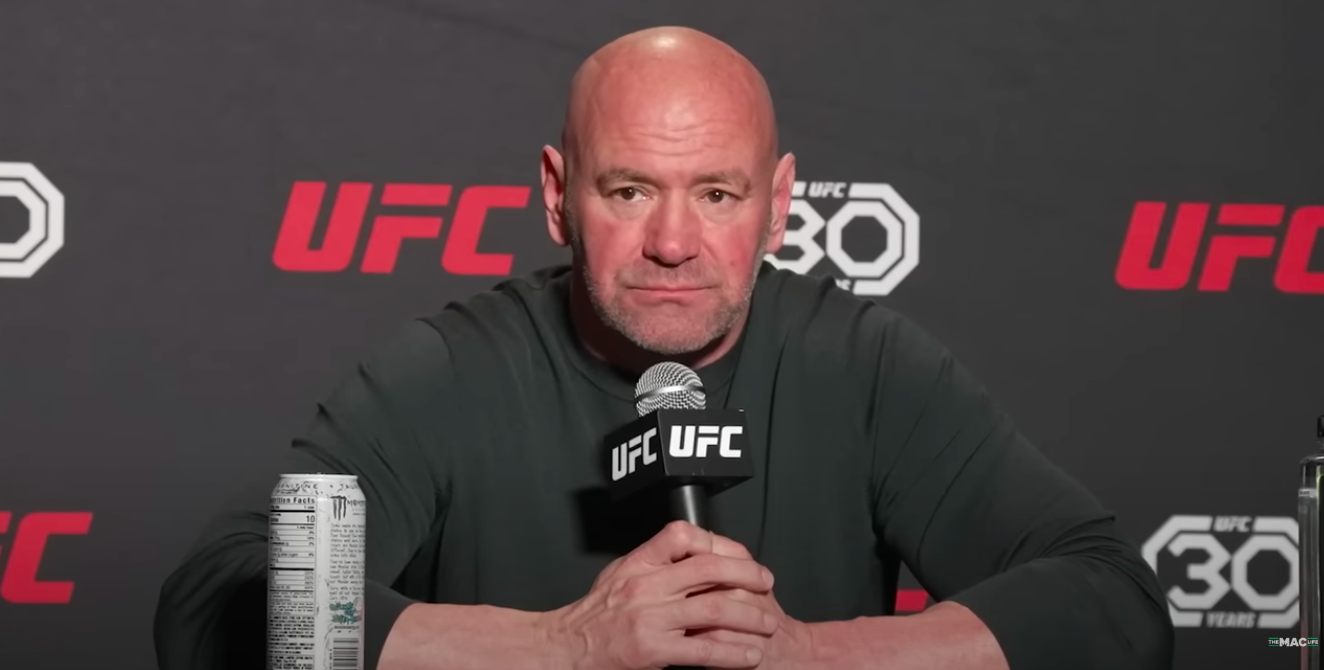 Dana White is anticipating fireworks this year when Conor McGregor makes his return, first in his second stint as a coach on 'The Ultimate Fighter' and then later this year when he makes his comeback to the cage in what is expected to the year's most-watched fight.
McGregor has been absent from the cage since suffering a serious injury to his left lower leg in his most recent fight in the Octagon in the summer of 2022 but as the weeks and months ticked on so did his recovery — with a torrent of video updates detailing first his surgery, then rehabilitation, return to sparring, to kicking and more.
And now with his return confirmed to take place later on this year against the aggressive, crowd-pleasing Michael Chandler, Dana White told the media this past weekend that McGregor vs. Chandler was the clear frontrunner to kick off the Dubliner's return as an active combatant.
"I think that's the fight that people want to see right now," White said to the media in Las Vegas, including The Mac Life.
"I think that's an exciting fight. The fact that this season is on ESPN. If you think about 'The Ultimate Fighter' and how long, it's been around. It started on Spike, we had a run on FOX and now its going to be on ESPN the network. It's exciting, fun and a massive opportunity for the contestants on the show. It's a big deal. This is a big season, it's a big deal."
This will be McGregor's second time as a TUF coach having competed in season 22 of the show against a team coached by Urijah Faber, and which came just days after McGregor won his first UFC world title against Faber's teammate Chad Mendes at UFC 189. Shortly after the show's conclusion McGregor upgraded that interim title for the undisputed championship when he ended the decade-long unbeaten streak of Jose Aldo just 13-seconds into their UFC 194 fight in what was the most anticipated featherweight title match in mixed martial arts history.
"It will be interesting to see with Chandler and Conor," White added. "I think there's a level of respect between those two but when you get inside, see each other every day and are crossing paths… things happen. I don't know how it's going to play out and that's what makes the season fun."
As for the when and where, White explained that details should become clear shortly: "We don't have any details for the fight yet. I don't have a place. I don't have a date. I don't have any of that stuff yet. The coaches are probably going to get here the Monday after the Super Bowl and we'll get a lot of this stuff figured out."
Comments
comments