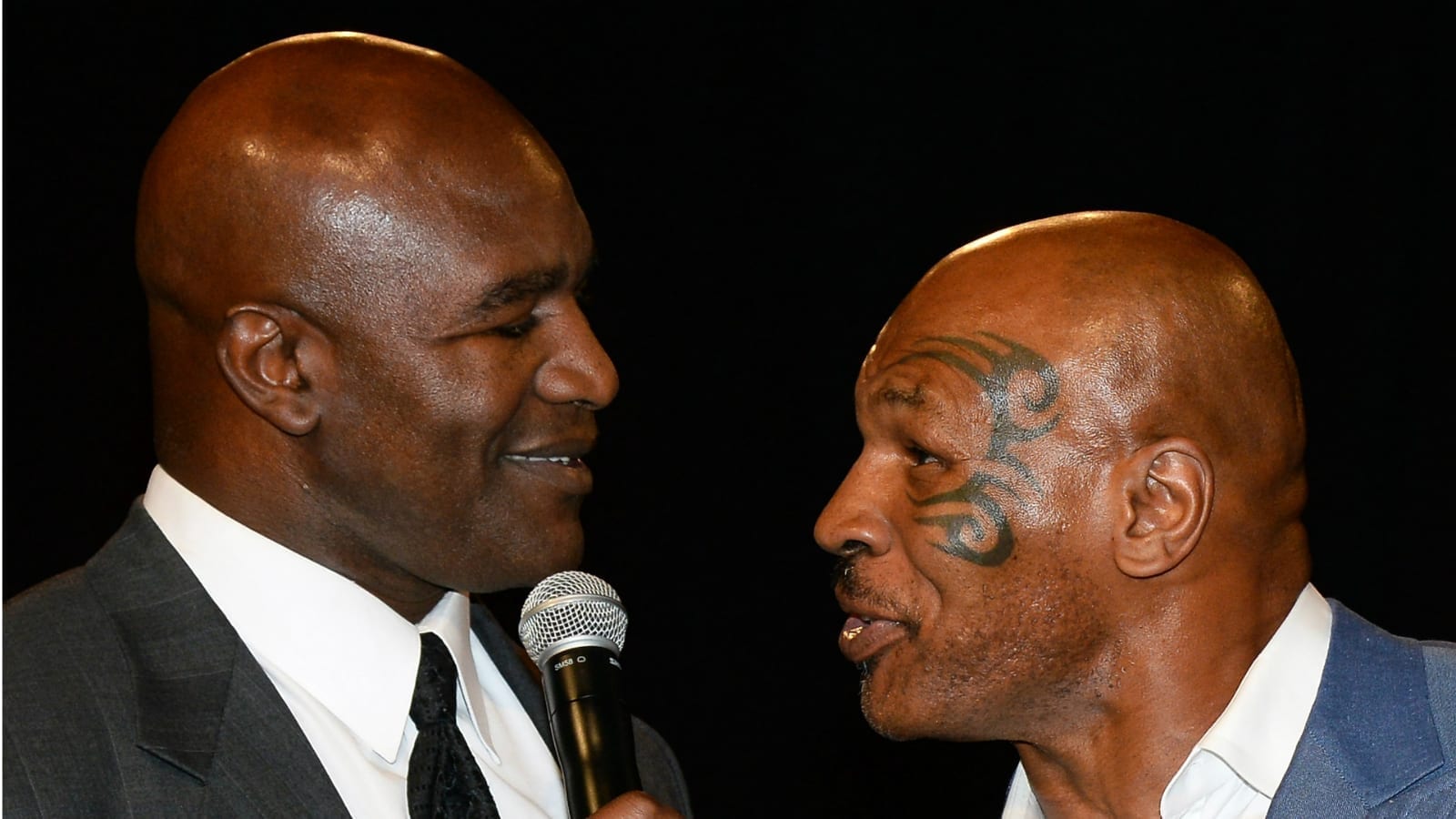 Mike Tyson has some lofty goals left in his boxing career.
And while the plans are regarding his pugilistic future, they do involve some names from his past. According to Tyson, who is believed to be in negotiations for an exhibition contest with Evander Holyfield, the former heavyweight champion doesn't want to stop there when it comes to taking on old rivals.
"I want Holyfield and I want Lennox Lewis this year," Tyson said, speaking on his Hotboxing podcast. "I want both of them, I think I can get em both this year … else if I box an exhibition with Tyson Fury. If I do that — even if I can get those two guys, I'll say this is a wrap, I can go and live my life. And that's just exhibitions. I'm going to break all my true records with exhibitions."
Tyson returned to the ring last year against Roy Jones Jr. in a mammoth pay-per-view, showing the legend is still very much a fan favourite in combat sports. Should he be able to finalise deals against the biggest foes from his heyday, Tyson would genuinely have a shot of breaking PPV records here and now.
Comments
comments