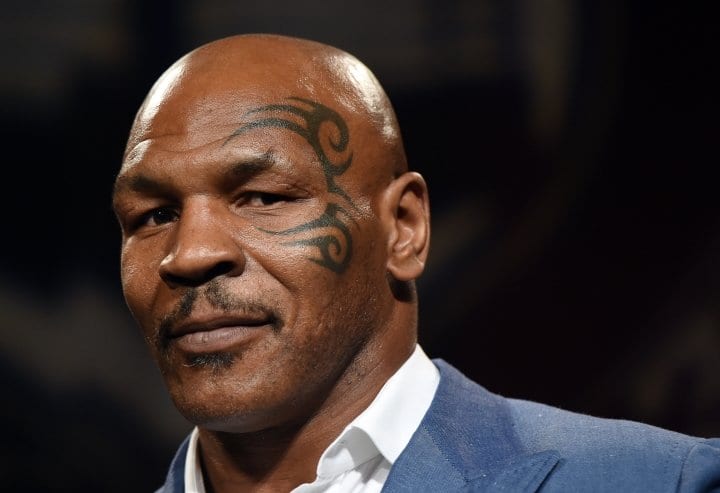 Mike Tyson has revealed when he'll be fighting again.
The boxing legend famously returned to the sport in which he made his name in an exhibition with Roy Jones Jr. last November after not having competed for over a decade. While the pair went to a draw, Tyson's performance was more heavily lauded than Jones', and indeed an interest in seeing the 54-year old put on the gloves again was apparent.
Since then, Tyson has stayed maintained he would definitely compete again, and now it seems fans have a date in which they can cautiously pencil in just when that might be. Speaking on his HotBox podcast with Saul 'Canelo' Alvarez, Tyson revealed a May return date.
"End of May. Where [Canelo] fought [against Avni Yildirim]. Same arena," Tyson said (H/T BoxingScene). "May 29, or May 31, something like that."
The arena Tyson's referring to is Canelo's recent scrap with Avni Yildirim, which took place at the Hard Rock Stadium in Miami Gardens, Florida. The dates likely mean Memorial Day weekend, which is in keeping with the bout with Jones Jr., which took place over the Thanksgiving holiday.
While there's no announced opponent for Tyson as yet, all signs point to a third fight with Evander Holyfield, the man with whom Tyson had a ferocious rivalry with during their heyday. After losing their first bout, Tyson famously bit Holyfield's ear off in the ring during their rematch. Since their retirement, however, the duo have developed a friendly relationship, and look back at the incident with good humour.
Comments
comments