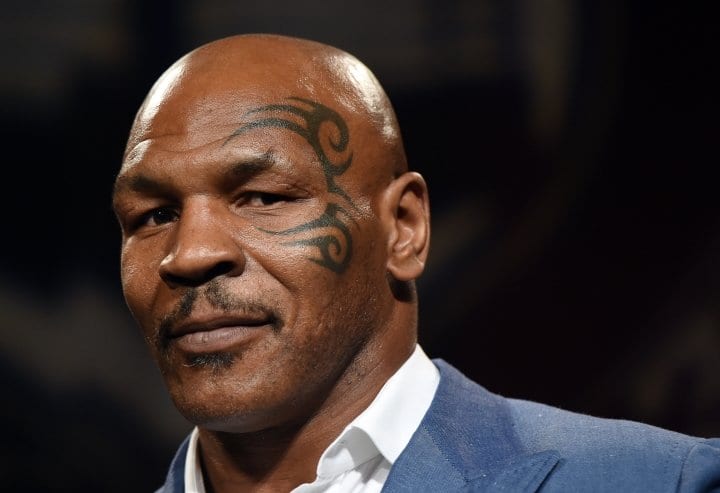 A recent video posted to social media showing Mike Tyson hitting mitts appears to have whetted the appetite of combat sports upstart league Bare Knuckle Fighting Championship. 
The 53-year-old Tyson hasn't competed in a professional fight since a 2005 defeat to Irish heavyweight Kevin McBride but has recently admitted that he would be open to a return to the ring in a charity bout. He has been linked to boxing matches with the likes of New Zealand rugby star (and pro boxer) Sonny Bill Williams and former rival Evander Holyfield (who has also announced his impending return to the ring) but if Tyson wants to pursue a significant fight purse, BKFC say that they are more than happy to open discussions.
BKFC president Dave Feldman outlined to Heavy that he has made the multi-million dollar offer to Tyson and told him that he can take his pick of any of the fighters currently signed to the organisation's heavyweight roster as an opponent.
I'm a Bad Boy for Life. Watch #BadBoysforLife now on DVD Blueray @realmartymar #willsmith #stillthebaddestmanontheplanet pic.twitter.com/R9Zmz19GFm

— Mike Tyson (@MikeTyson) May 1, 2020
"While we did make a guaranteed offer of $20 million for Mike [Tyson] to fight for BKFC, we're open to many different options as to how we can work together," Feldman said. "Obviously, the excitement of seeing Mike's video showing himself training and desire to participate in exhibitions inspired us to reach out and make the offer."
This comes after the video posted by Tyson showing that very little of his trademark speed and power seems to have diminished even 15 years after his last fight.
As for who could be Tyson's hypothetical opponent in BKFC, the organisation recently signed another former boxing champion in Shannon Briggs who, at 48, fits Tyson's age profile and with a BKFC fight lasting a maximum of ten minutes (or quite likely considerably lower in Tyson's case), a $20 million payday seems like an interesting possibility for the legendary fighter to mull over.
Comments
comments