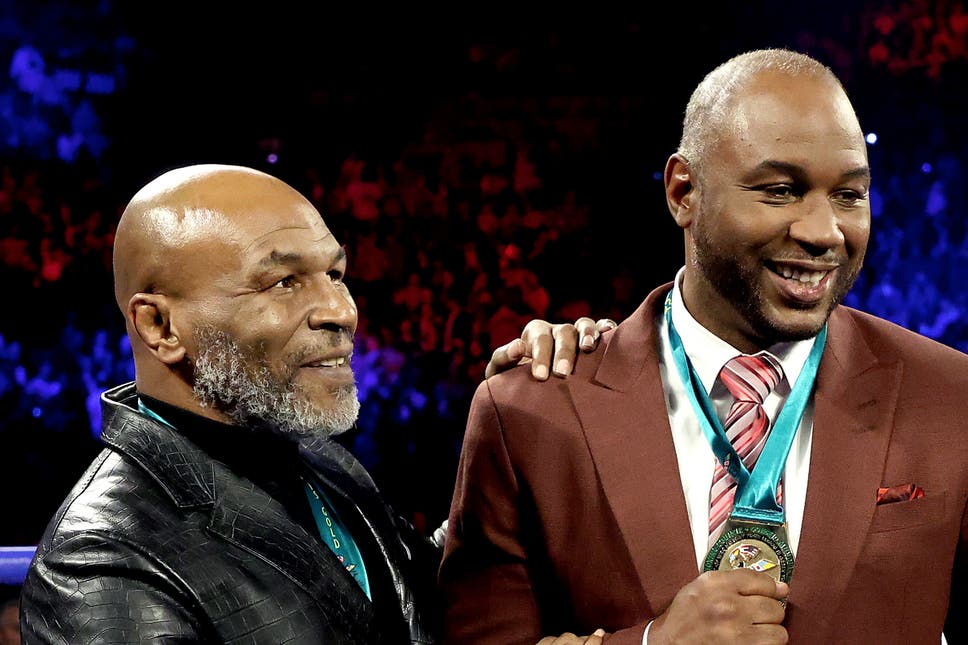 Mike Tyson says he's meeting old rival Lennox Lewis in the ring later this year.
Tyson, who returned to the sport of boxing after over a decade away last year had been in talks with Evander Holyfield, only for Holyfield to find work with Tyson's former partners at Triller instead. Holyfield returns to the ring against Kevin McBride next month.
For Tyson, that left him without a dance partner after he originally targeted Memorial Day Weekend for a trilogy bout with Holyfield. With that off, it appears he's turned his eyes to a Lewis contest instead.
"I'm going to fight Lennox Lewis,'' he said to TMZ on Tuesday. "September.''
While no contracts are signed, Tyson's partner Azim Spicer says it's certainly a possibility that could come to fruition.
"We are looking into it as a possibility,'' Spicer said to USA TODAY Sports on Wednesday. "Still would need to paper it up, though.''
Tyson and Lewis are two of the highest-profile heavyweights in history, and a 2002 meeting between them ended with Lewis getting the finish in the eighth round. It was a commercial blockbuster and one of the biggest fights of all time.
Should the two meet in a rematch, regardless of their respective ages, it would no doubt bring about a commercial windfall.
Comments
comments