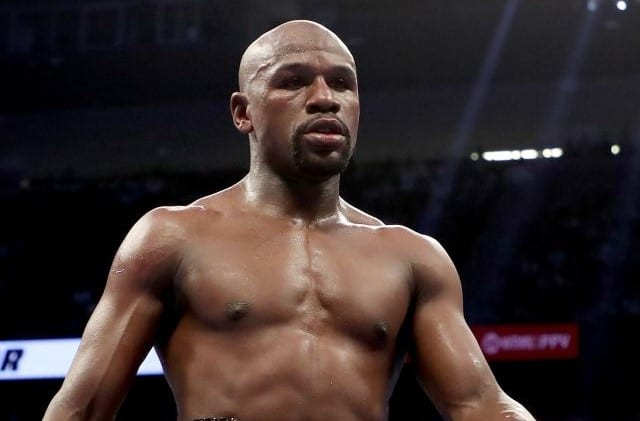 Even in retirement, Floyd Mayweather's capacity for earning paychecks knows no bounds.
The former boxing champion, who officially retired from the sport following his bout with Conor McGregor back in 2017, has confirmed that he will once again feature as part of a Rizin card this coming September where he will box MMA fighter Mikuru Asakura. The exact date has yet to be confirmed by the Japanese fight promotion.
Mayweather's latest exhibition announcement comes three or so weeks after he boxed the hopelessly overmatched Don Moore in a quite frankly bizarre event in Abu Dhabi, and a year after an eight-round 'fight' with Logan Paul — which Paul says he has yet to be paid for.
View this post on Instagram
"I was just being inducted into the Hall of Fame, which is truly amazing," Mayweather said during a Monday press event to announce the exhibition. "My body of work as far as when I'm talking about my career, I'm truly, truly blessed way beyond belief.
"It's still a great feeling now to be able to travel the world and basically do these exhibition bouts and have fun and my legacy is already engraved in stone but it's still great to go around the world and entertain people from all walks of life. I'm pretty sure he's going to come out and give his best like any and every guy but I've done seen every style. So my job is to just go out there, be me, have fun and do what I do best."
This will be Mayweather's second agreeement with Rizin after he boxed Tenshin Nasukawa on New Year's Eve in 2018, defeating the (again, hopelessly overmatched) kickboxer in the first round.
Asakura, meanwhile, comes into the contest with a 16-3 record in pro MMA — but crucially, no boxing experience whatsoever.
Comments
comments