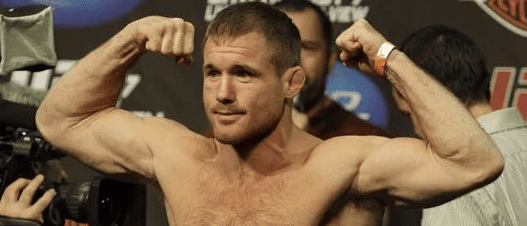 After being retired for six years, Matt Hughes could be about to don the gloves and return to fighting.
The former UFC welterweight champion made the reveal during a taping of 'Undeniable with Joe Buck'.
"If I could find an opponent that I could definitely beat, I would go again," Hughes said. "I might even be talking to an organisation about that. I could be in talks. Maybe. That's big news, nobody knows that by the way.
"The guy I'm talking about fighting might have been in this chair."
While it's not been confirmed, MMAFighting are reporting that Hughes has been in preliminary talks with Bellator MMA, and the opponent to whom he referenced was old foe Royce Gracie — who Hughes defeated handily back at UFC 60.
Hughes has been retired from the sport since September 24, 2011 where he retired at UFC 135 after losing to Josh Koscheck. He had been employed by the UFC in a position (Vice President of Athlete Development and Government Relations) with unclear roles.
He was released after the UFC was bought by new owners WME/IMG.
Comments
comments